Stephen Arnold releases volume two of 'Six Strings of Christmas'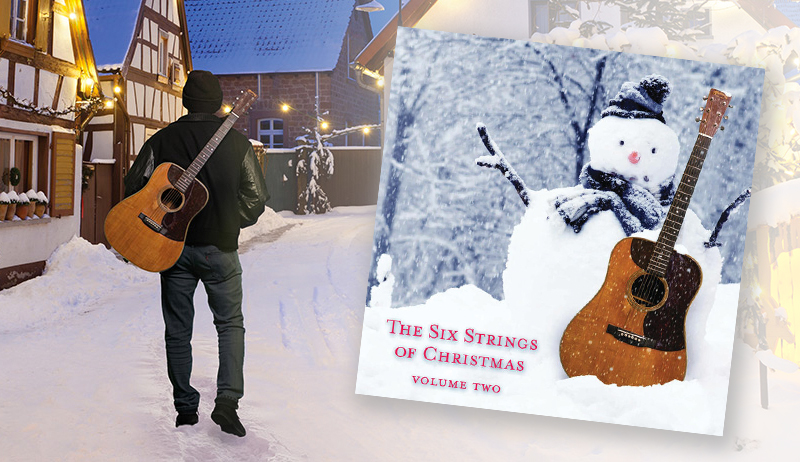 Stephen Arnold Music has released 14 tracks of holiday classics, expanding the "The Six Strings of Christmas" with a second volume.
The album is part of an ongoing partnership between SAM and Little Kids Rock, which works to empower public school students and teachers with musical instruments and curriculum, with 100 percent of the proceeds going to the nonprofit organization that has helped over 500,000 public schoolchildren in 127 school districts since 2002.
"As the reach of Little Kids Rock grows, this year we wanted to do even more for this amazing organization," said Stephen Arnold, president of Stephen Arnold Music. "Recording 'The Six Strings of Christmas Volume Two' was a wonderful experience. It allowed us to collaborate with the many world-class players that we call our friends, while going deeper into the great holiday season songbook. Knowing that these recordings are helping kids to learn an instrument and develop their own passion for music makes it truly special."
Each track features a guitar performance with string instruments also represented, all arranged and performed by studio musicians and talent who have worked with Stephen Arnold Music throughout the years on their many commercial projects.
"Every year, Little Kids Rock depends on our philanthropic partners to meet and exceed our fundraising goals," said Keith Hejna, communications officer for Little Kids Rock. "With The Six Strings of Christmas – Volume Two Stephen Arnold Music has reaffirmed its commitment to training and equipping the heroic public school teachers who use music to enrich kids' lives."
The new volume features tracks such as "We Wish You a Merry Christmas," "Frosty the Snowman," "White Christmas" and "Santa Claus is Coming to Town," along with many more, all recorded at SAM's studios in Dallas.
Available on iTunes, "The Six Strings of Christmas" sells for $9.99, with all proceeds going to Little Kids Rock. Through each sale, Little Kids Rock can:
1 album = Provides a child with three months of music lessons
5 albums = Helps put a brand new acoustic guitar into a child's hands
10 albums = Supplies a keyboard and amp to a public school music class