Q&A: 4K television challenges with Snell Advanced Media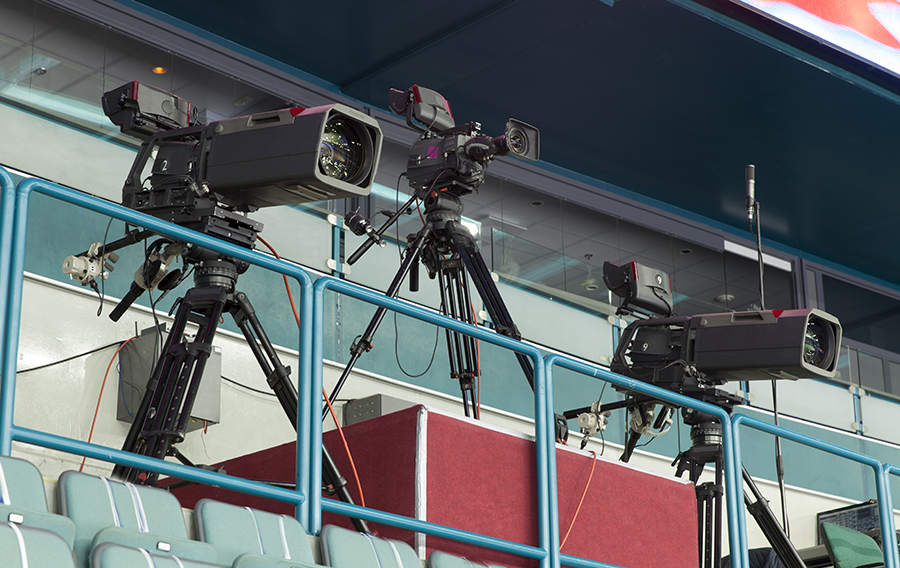 Subscribe to NewscastStudio's newsletter for the latest in broadcast design and engineering delivered to your inbox.
4K television broadcasting presents both incredible new opportunities for digital media, but it also comes with challenges in almost every area of station engineering — ranging from asset management and storage to content gathering and production.
We recently had a chance to talk with David Tasker, VP, Systems and Technology, Americas, at Snell Advanced Media, a longtime leader in broadcast engineering, about producing and distributing 4K content and what that will mean for broadcasters.
How does the picture quality compare to standard HD and will the average viewer notice the difference?
With four times the resolution of traditional HD displays, 4K Ultra HD offers a massive improvement in picture clarity. The reason for this has to do with the amount of pixels a 4K TV contains.
Whereas traditional HD is limited to 1920 vertical columns and 1080 horizontal rows of pixels, Ultra HD has a total resolution of 3840 pixels by 2160, which is a slightly smaller resolution than the 4,096 x 2,160 resolution seen on cinema screens.
However, 4K Ultra HD goes beyond just more pixels by supporting higher data rates, wider color space, larger image sizes, greater range and new recording and replaying methods. So, for the average viewer, this means a much more immersive viewing experience.
Is it more pixels or better pixels for a higher quality image?
For starters, 4K HDR TVs don't actually need to be able to display all of the colors in a 10-bit signal, they just need to be capable of processing them for the sake of delivering an image based on that information.
A 4K HDR TV will, of course, deliver exceptional brightness and color to any content it displays, even non-ultra HD video but for the real 10-bit color coverage and wide range of peak brightness it's capable of, the content displayed also has to be encoded with information that gives the TV instructions for greater dynamic range.
What do broadcasters have to consider when producing content in 4K?
There is no point trying to deliver 4K content if it can't be done properly. Just like with other aspects of TV broadcasting, 4K requires sophisticated technology and attention to detail.
So, if you're producing in 4K and have a standard SDI infrastructure, then you may find the images being impaired. If there is one step in production workflow that doesn't support 4K then all of your efforts will be ignored, so everything must work end to end.
With 4K becoming a reality for broadcasters, how does this change production workflow and needs?
It is imperative we make the transition into 4K as easy as possible for production teams. For broadcasters during this transition phase, it is very unlikely that everyone will have enough equipment to broadcast all of their content in 4K but that is the goal.
As we see 4K beginning to become a reality for broadcasters, bandwidth requirements for streaming will face greater increases. If a broadcaster has to deal with realtime streams like SDI, it is vital they have SDI equipment that can handle 4K. The challenge arises when you have to record images and this is mainly due to the large file size.
Typically, once something is recorded, the files are moved over IP networks and the last thing you want to do is move around files due to their large size because of how much disk space and bandwidth is required. When it comes to 4K, moving files can make the workflow difficult especially if it must be done quickly. For example, if you're working on a large file type that must be finished quickly and with a high level of quality, when you go from recording to editing and then to transcoding it into another file type, it creates a real problem.
For broadcasters who are looking to do things at a high quality level without modifying workflow, it is essential for them to find technology that helps with that problem. SAM's technology does exactly that by allowing broadcasters to record 4K streams without moving media during the fast production workflow.
Sports typically lead the way on new technology, when do you think we'll see it filter down into other genres, and is that a practical application for areas such as concerts and news?
4K viewing is so valuable, especially when it comes to sports, because it offers a more immersive experience that viewers can feel a part of. So while we're already seeing 4K technology being widely adopted in live sports, this technology has actually been used in the AV industry for years.
While it is true that sports often lead the way when it comes to most technology due to its realtime value, we've already begun to see this new technology filter into other areas like concerts, the AV industry and even news. However,
However, news is actually less important when it comes to 4K because it is more focused on the story rather than the quality. So in these terms, yes, sports will lead the way with other industries following soon after once the number of consumers who adopt 4K technology increases, but it won't be automatic.
It is our expectation that viewers will continue to demand the 4K viewing experience across all genres. Once viewers experience the high quality picture that 4K can provide, they are going to want it for all their screens.
How does 4K affect OTT services and streaming? How do the data rates compare?
4K technology has become a popular medium for the OTT community in video production and we'll only continue to see it grow and become more widely adopted.
We're seeing it with Amazon, Netflix and a number of Hollywood studios who are now shooting all of their original content in 4K.
It will ultimately affect the data rate if you want to deliver 4K to people's homes. OTT service providers will tell you the data rate is going to increase because you can't compress 4K below 20 megabits and get decent pictures at the end whereas HD you can compress to 6 Megabits per second and get reasonable pictures.
With regards to 4K, it will affect both OTT services and data rates. At SAM, we are actually using OTT streaming technology inside our production solutions. So, the same technology that Amazon and Netflix use to deliver content, we use at SAM in our news solutions enabling editors to see and edit materials from a long distance away.
What tools has SAM created to power the future of 4K broadcasts? Where do you see 4K heading from here?
As a leader in 4K, we're seeing that certain content owners want to differentiate their brand with high quality content and 4K is the natural progression to enhance that viewing experience.
At SAM, we understand that 4K live television is vital to today's viewers because it captures an event, a moment in time that more people are able to feel part of. We know viewers are becoming increasingly aware of this shift toward 4K content and will demand that broadcasters invest in the proper technology to deliver more of it.
This supports the successful track record we've had in editing, color and finishing for 4K with our Quantel Rio series and we will continue to develop these products further as we progress.
Our expertise with high precision imagery has enabled our customers to work in 4K for years, taking advantage of increased spatial resolution, high dynamic range and broader color space to tell more compelling stories. Moving forward, we will continue to build upon our leading position and pioneering work in 4K, HDR, software applications and IP.