New Orleans station debuts new morning show set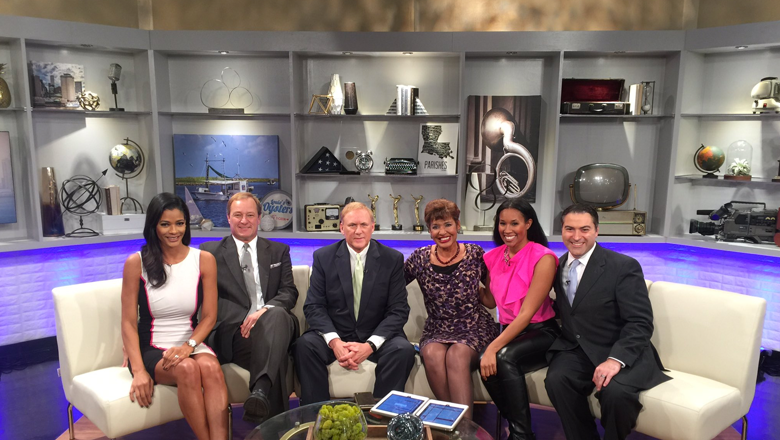 WWL-TV, the Tegna owned CBS affiliate in New Orleans, Lousiana, has debuted a new morning show set.
The new look includes a sofa-style home base situated in front of a gray wall of shelves with integrated accent lighting.
The shelves house a collection of decorative items and framed prints, including imagery of the city's coastline port and jazz instruments. Other items include vintage television equipment, a variety of globes and Emmy statuettes.
A modern, curved cream colored sofa is situated in front of the shelves, while a wall-mounted flat panel is situated to the right.


Also included in the set is a multipurpose interview-style area with a frosted backlit faux three-pane window array. To the right of this is are two additional mutlipurpose areas designed for performances or in-studio demos with faux exposed brick, metal columns and exposed ductwork.
Setbacks in the brick hide color changing LED strips, while shiny hanging ceiling lamps accent the smaller of the two areas.