Broadcast quality 6K comes to drones with 360 Designs' Flying Eye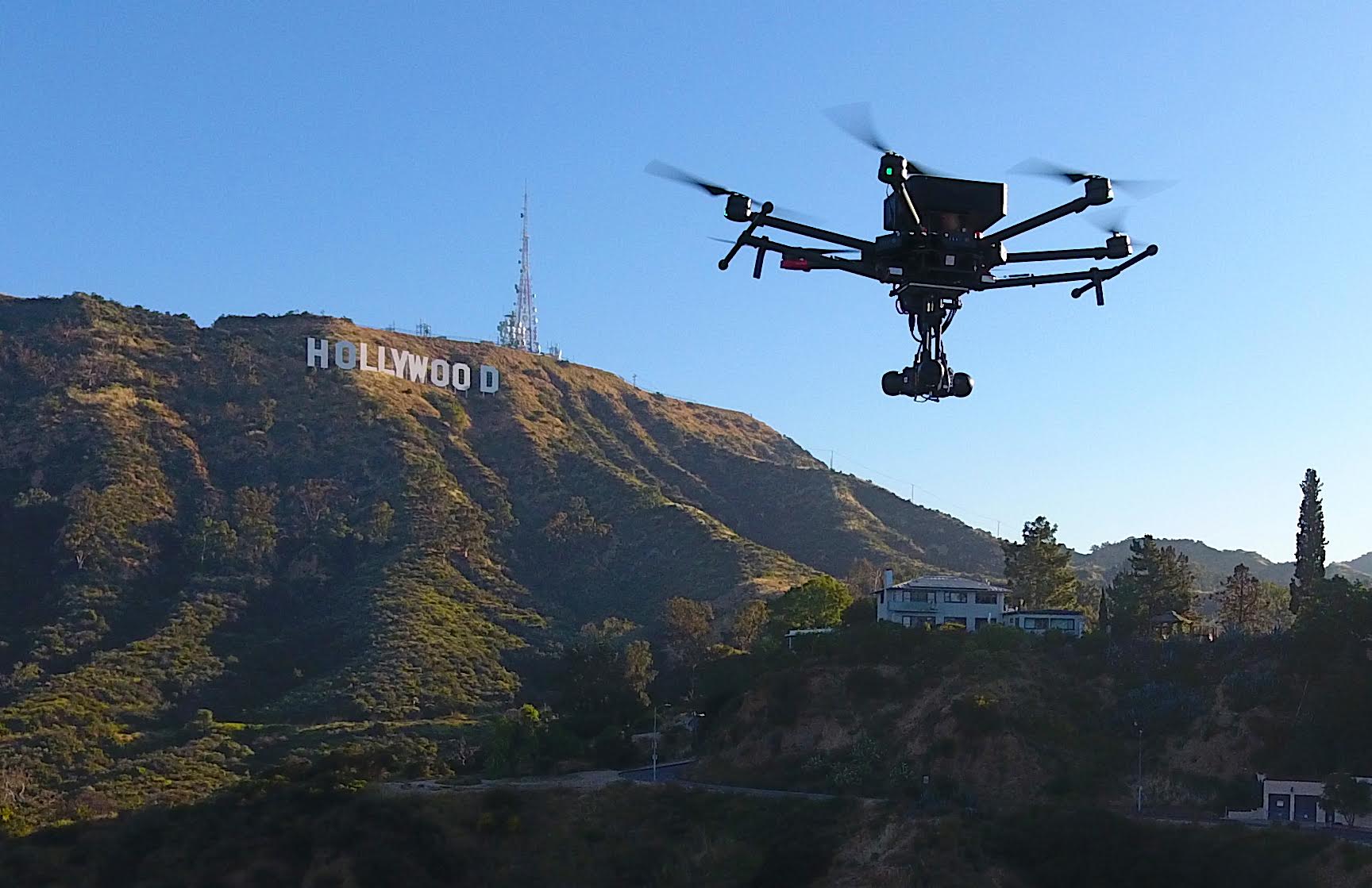 Subscribe to NewscastStudio's newsletter for the latest in broadcast design and engineering delivered to your inbox.
360 Designs will release the Flying Eye drone during the NAB Show this year, which features broadcast quality, live streaming and virtual reality capabilities with a range of over 5 miles.
"We wanted to create a broadcast quality live 360 drone platform for professionals, so they can create stunning live VR productions, with or without the drone in shot," said Alx Klive, CEO of 360 Designs.
Using a custom wireless transmission system, known as Breeze, developed exclusively by 360 Designs, live VR streams can be broadcast anywhere in the world in ultra-high quality, and streamed live to YouTube, Facebook or VR headsets.
The system has applications for traditional TV broadcasting, with the company recently demonstrating how it is possible to extract a zoomable, pannable 2D high-definition feed, from live 360 footage.
Key Features:
6K 360 Video – High-quality wireless video system offers near uncompressed, low latency (<1sec), broadcast-grade 6K video.
Long Range – Astonishing wireless streaming video range, over 5 miles.
Best-in-class 360 Camera – Designed to carry the company's popular Mini EYE 3 camera, Flying EYE is also compatible with other 3-camera, HDMI or SDI-based VR rigs.
Automated Live Stitching – The company's proprietary Breeze 6K wireless transmission system pairs with an integrated live stitching system, removing the need to stitch 360 video footage later. The system can also be used for live 2D wireless transmission, at greater than UHD resolution.
Broadcast Standards – Professional-grade 6G SDI output (4K), 6K NDI, or, 6K H.265 (HEVC).
Fully Customizable – Each system can be custom-built and tailored to the needs of the customer.
Reliable Drone Platform – Uses the popular DJI Matrice 600 Series commercial UAV.
Single Operator – Can be operated by one person, no camera positioning is needed with 360 video.
The Flying EYE system includes: a Matrice 600 Pro commercial UAV; a choice of VR camera (Mini EYE 3 or other SDI/HDMI cameras), a camera stabilization system, the Breeze wireless transmission and stitching system (includes ground station), and waterproof Pelican case(s).
360 Designs will be exhibiting at NAB 2017 in booth #N917VR, with live drone demos every day at 5 p.m.