Morning shows serve up special editions ahead of Comey hearing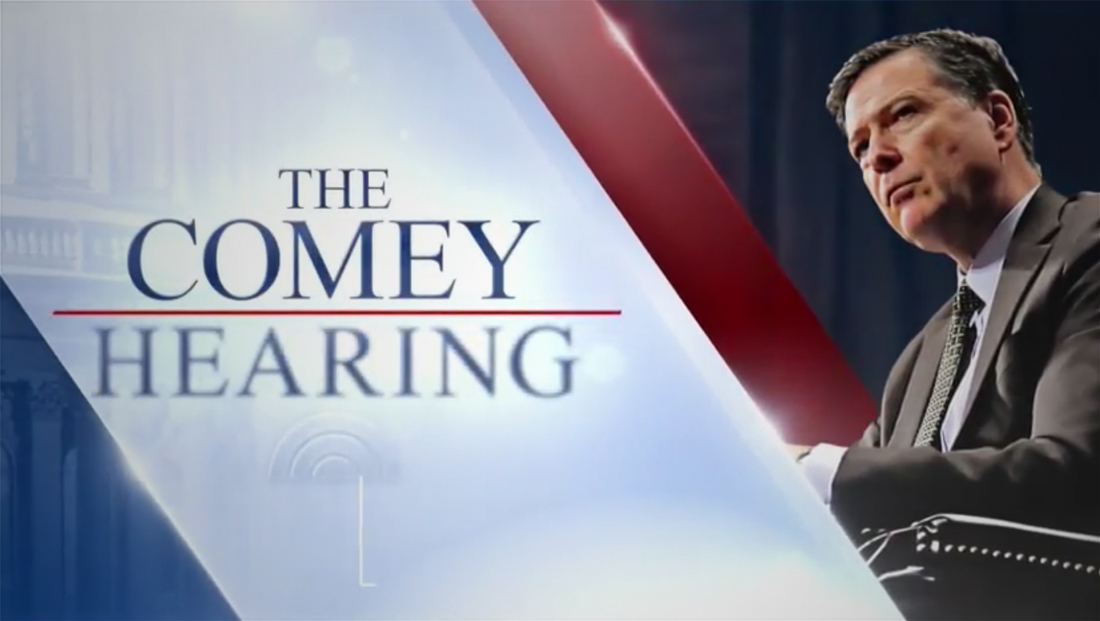 As fired FBI director James Comey prepares to testify before Congress, the networks kicked off what will certainly be a busy news day early touting what they billed as the most anticipated testimony of a generation.
News outlets everywhere are taking full advantage of momentum that's been buzzing around this story for weeks — which then reached a fever pace thanks to the release of Comey's prepared opening statement Wednesday.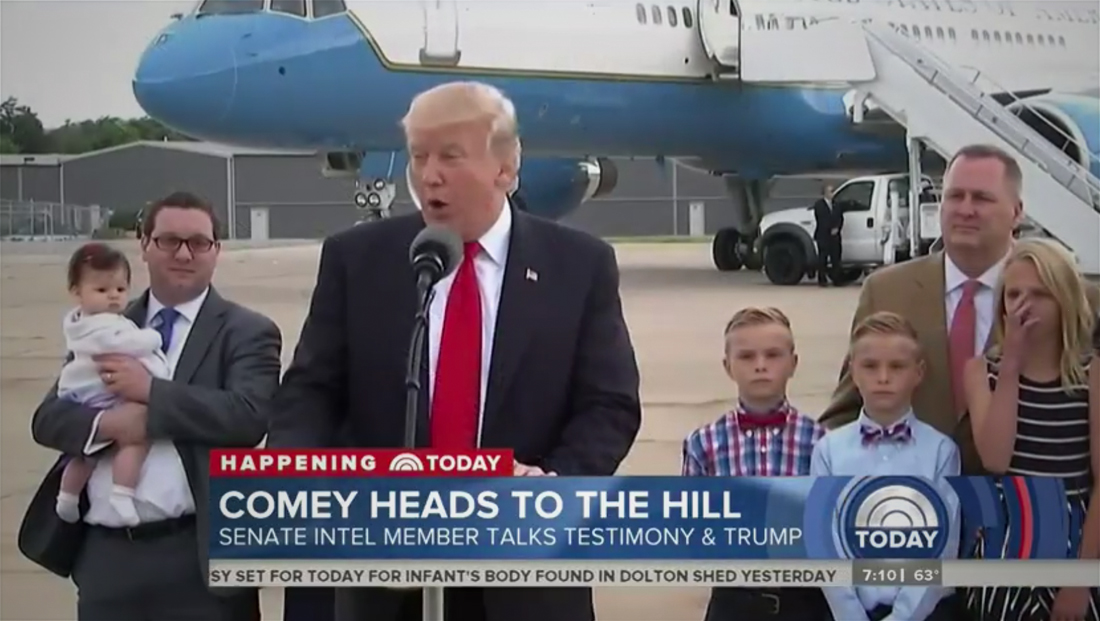 NBC News' "Today" went all out, billing this morning's broadcast as a special edition and switched its normally orange, yellow and red ring color scheme to red, white and blue, as well as adding a special title card to the end of the show open that features diagonal bands and a serif typeface.
Lower third insert graphics used during Comey and Trump related coverage were also colorized red, white and blue.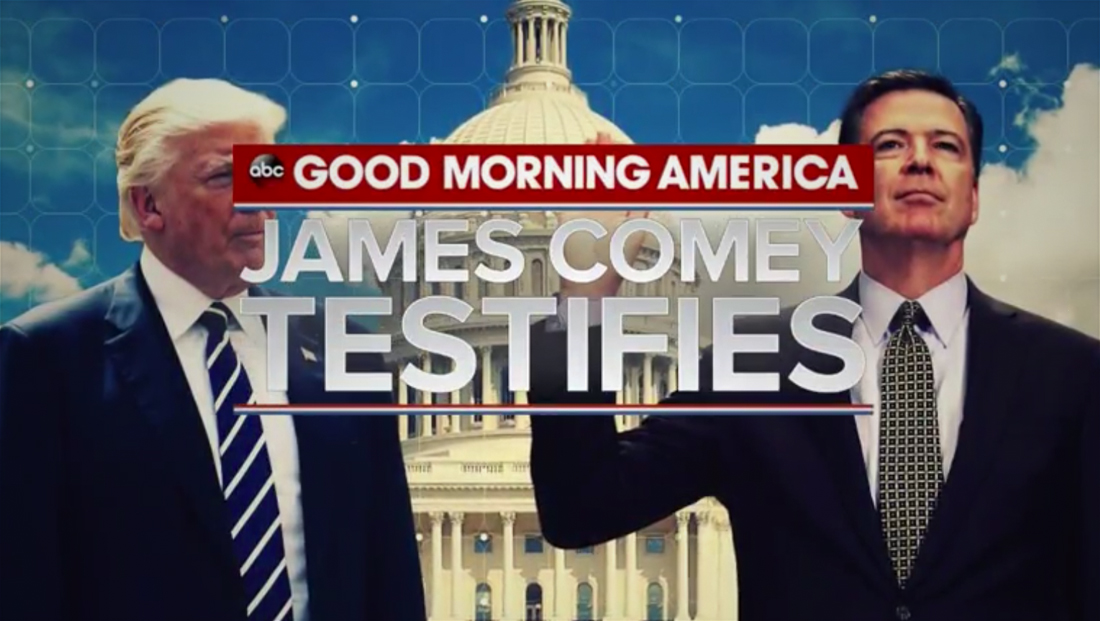 "Good Morning America" opened the show with a special title card before teasing a mix of stories. Non-Comey related stories used the show's traditional yellow and blue color scheme on this ABC News show.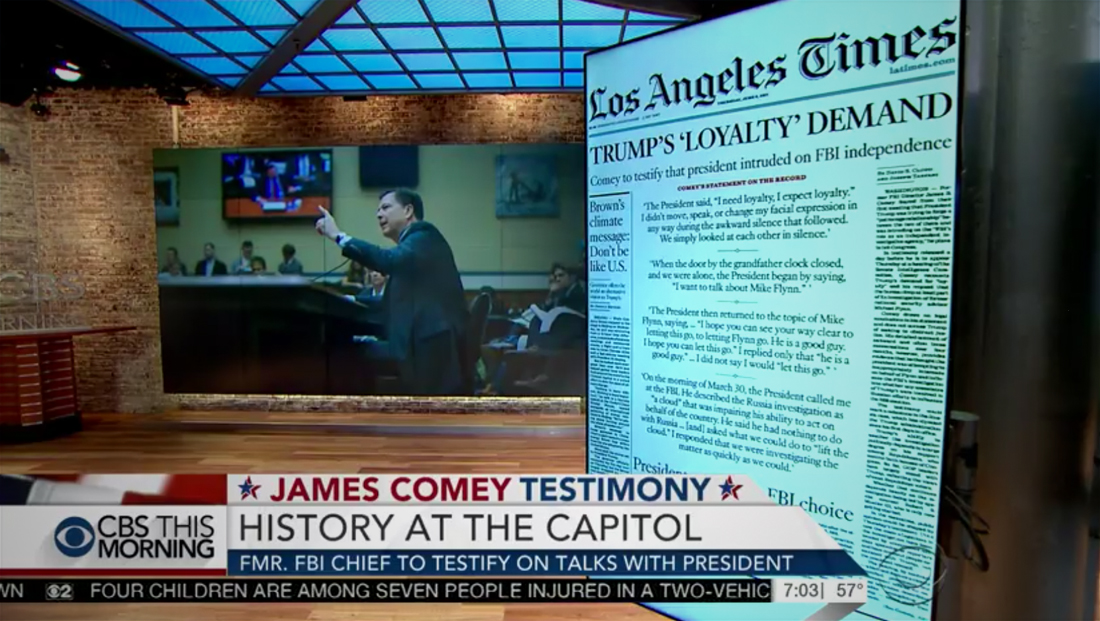 Over at CBS, "CBS This Morning" took a more measured approach. While it still made the Comey hearing the centerpiece of its open and show, the normal open was used, with the show instead opting to use its red, white and blue colored graphics only during relevant segments.
The show did, however, add a tier to the lower thirds with a large, bold line reading "James Comey Testimony" along with American flag imagery.
Check back with us later today for coverage on how the networks covered the hearing.