'CBS Evening News' uses flat panel to create 'virtual body'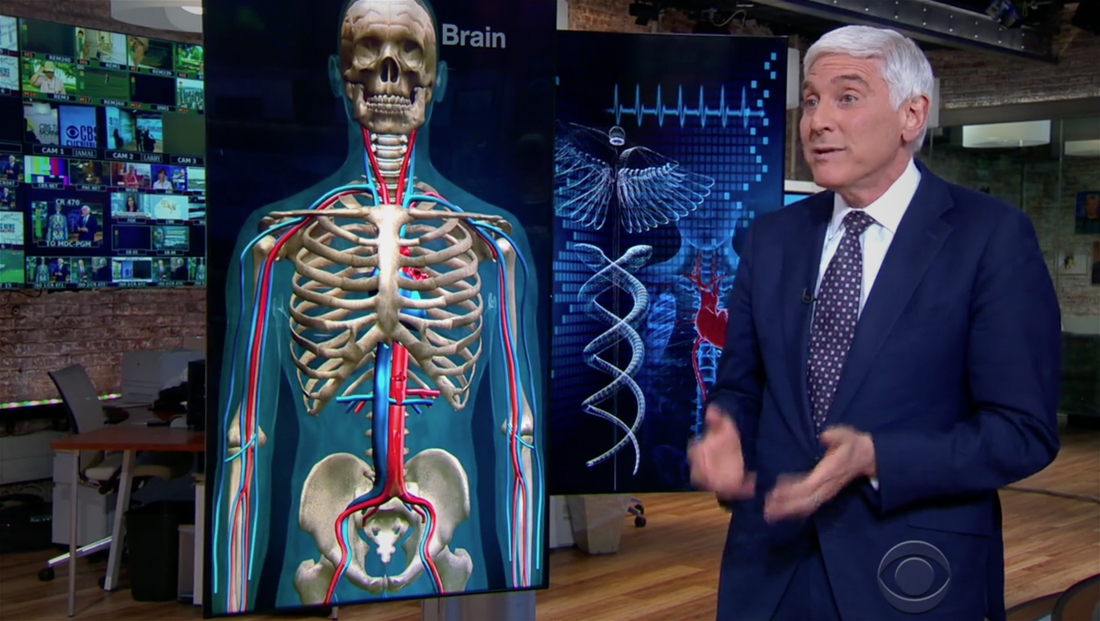 The "CBS Evening News" used the vertical video panels in Studio 57 for a unique storytelling setup Thursday evening.
CBS News chief medical correspondent Dr. Jon LaPook joined anchor Scott Pelley in studio to explain the injuries of the victims of the Wednesday shooting during a Congressional baseball game practice.
When the conversation shifted to the injuries sustained by Rep. Steve Scalise, the flat panels became particularly helpful, allowing LaPook to point out specific elements in a virtual human body chart.
[field name=iframe]
The pivoting video panels have been an element of the set since it debuted in its current incarnation in January 2012, with their placement allowing remote interviewees to "join" the show's anchors at the in-the-round style anchor desk.
Since "Evening News" moved to Studio 57 after using it temporarily for its coverage of the 2016 elections, the flat panels have been in a variety of ways, including OTS and branding, during Pelley's broadcast.
All that said, it would have been particularly impressive had CBS been able to use augmented reality to create a 3D, virtual model of the body that the hosts could have used during the segment.