Fox Austin's new set's unique anchor desk is 'core' of design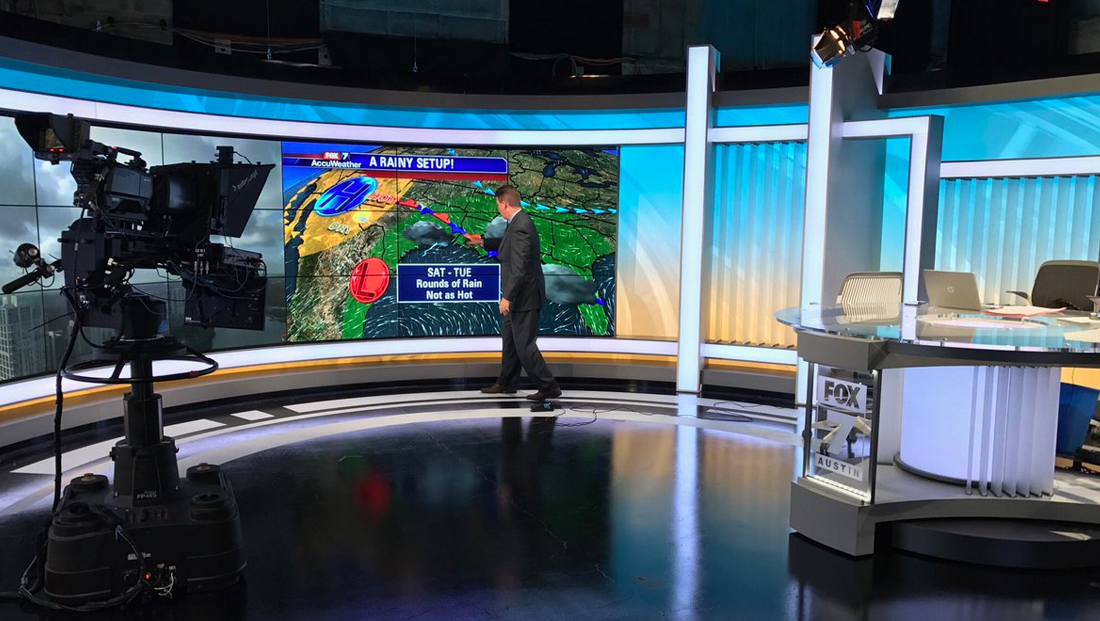 Austin, Texas' Fox O&O, KTBC, debuted a new home in late June that captures the vibrancy of the city with a unique anchor desk.
The set, from FX Design Group, features a distinctive round anchor desk with three "arms" that branch out from a central core and end in frosted branded logo panels.
While anchors sit on high stools, the desk is standing height, making it ideal for talent interactivity and debriefs.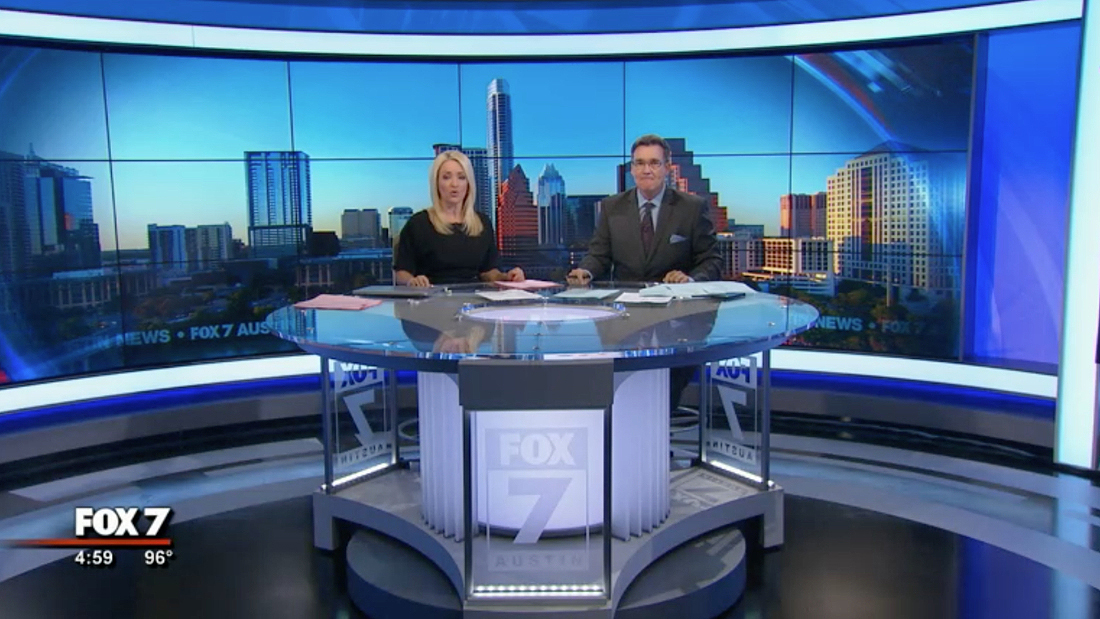 The center column of the desk, meanwhile, is accented with vertical frosted slats, an element that is repeated inside many of the set's internally lit frames.
These frames also serve to support the video walls and panels and color changing printed graphics, some of which are placed behind the vertical glass slats to add depth and texture to the look.
These strong vertical lines and circular formation in anchor desk's central core provide a subtle nod to the city's skyline, which is used prominently on the on-set video walls during anchor shots.
The desk's oversized donut shaped glass surface not only adds to the sleek look of the set, but brings in the dimension of reflections.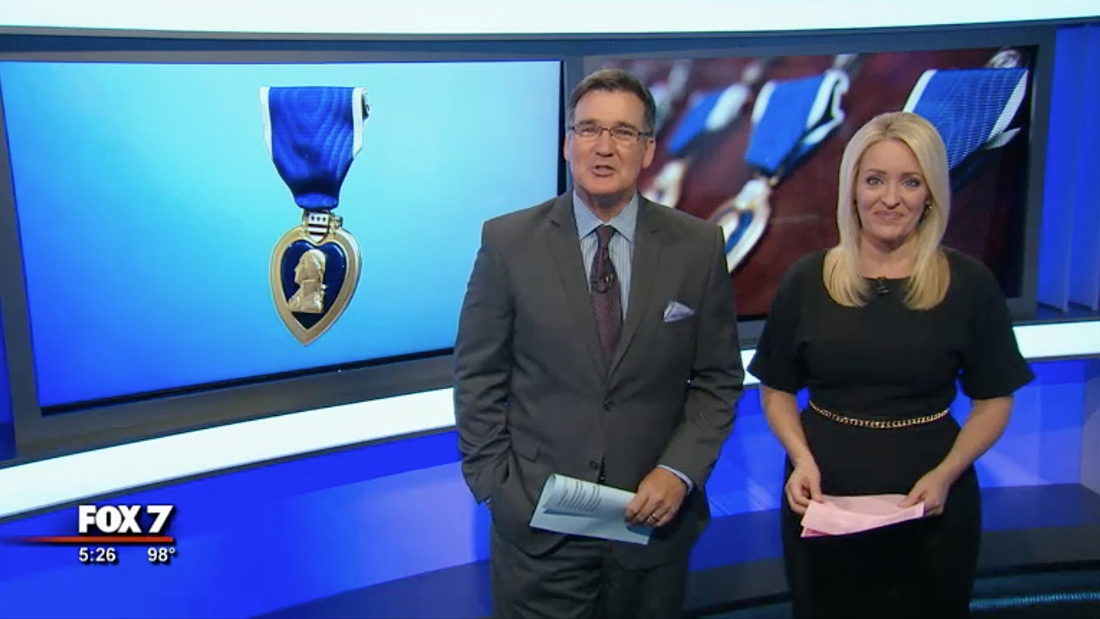 In addition to the main anchor desk area, the new set also includes multiple standup areas, including a horizontal row of panels and triptych of vertically mounted screens.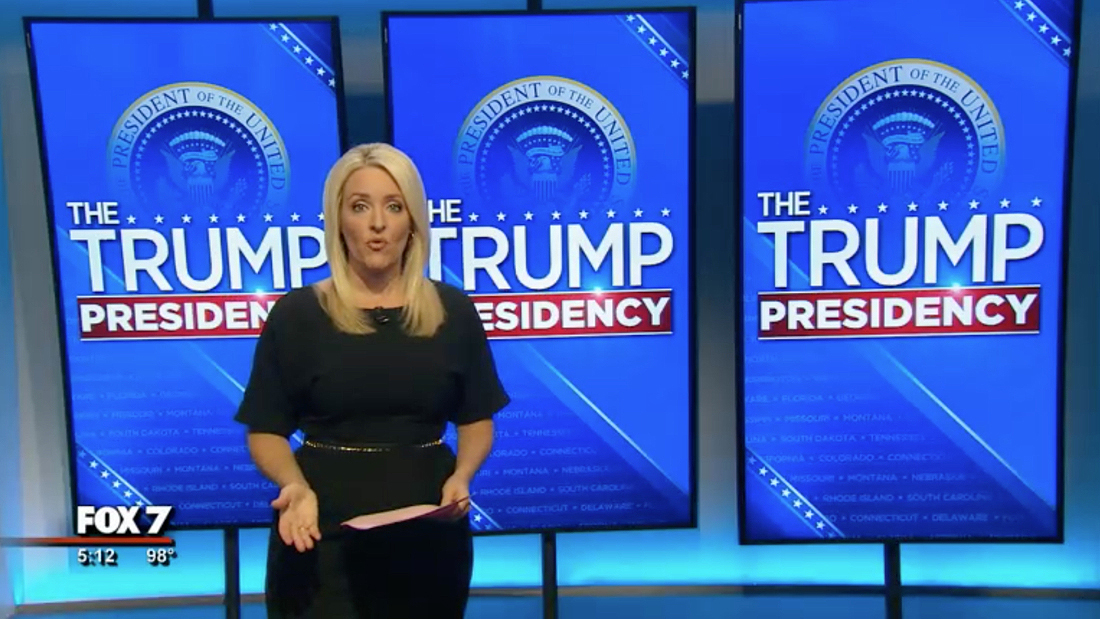 The anchor is also movable, allowing the video wall to be used as a standup and weather presentation venue.