Fiilex announces P360 Classic portable LED fixture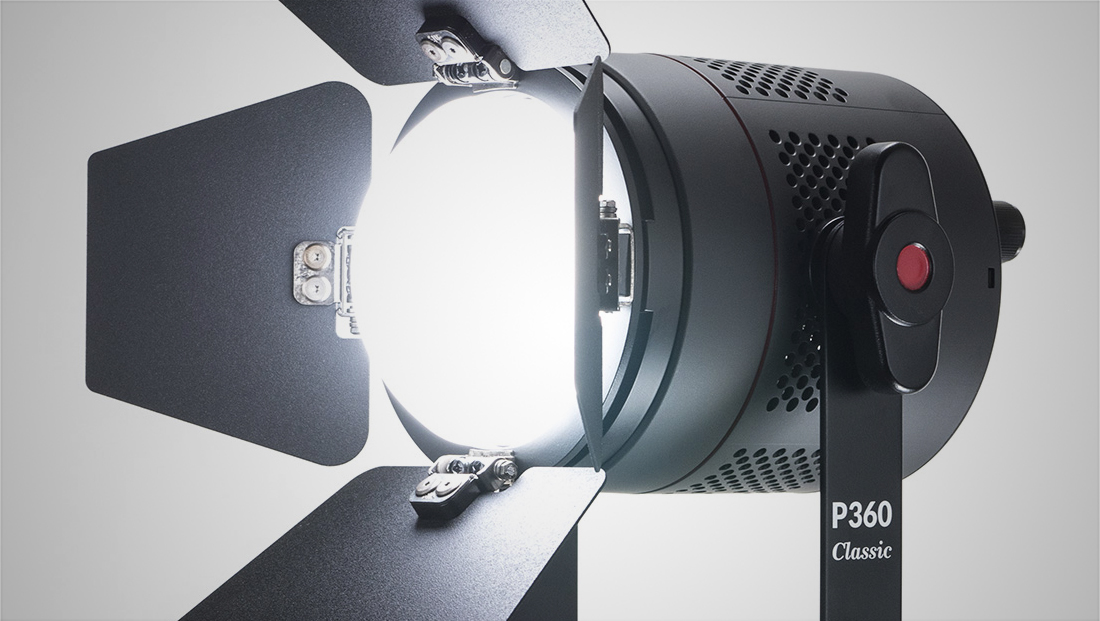 With the P360 Classic, Fiilex updates the original P360 as the next generation of LEDs.
This update brings several new features and a modified design to the company's flagship portable fixture.
The P360 Classic dims to its lowest power settings without any flickering or color shifts, and it maintains extremely accurate color across its extended CCT range. The Classic is also significantly brighter than older generation P360s, while drawing the same 90W of power.
The P360 Classic is compatible with a wide range of Fiilex accessories, from small magnetic diffusers and gel holders, to larger softboxes, and even a 5-inch Zoom Fresnel attachment that can increase beam intensity by up to 800 percent, according to a statement.
The extended yoke and spigot allow users to more easily manipulate the softbox and fresnel attachments, and the new accessory lock ensures that they will remain secure.
With Fiilex's Dense Matrix LED array, which packs dozens of custom-manufactured LED chips under a single glass optic, the P360 Classics are able to maintain an incredibly compact form-factor. Fiilex offers various travel kits that take full advantage of the fixture's rugged and portable design.
Other features include:
Broadcast-quality illumination
Extended CCT range (2800-6500K)
Flicker-free dimming and no color shift
Enhanced brightness vs. P360 Gen. 1
Accessory lock
Extended yoke and spigot
Durable construction
Weighs only 1.9 pounds
Runs on 12-28V broadcast batteries
D-Tap Cable accessory