Fox L.A. teases new studio, new anchor team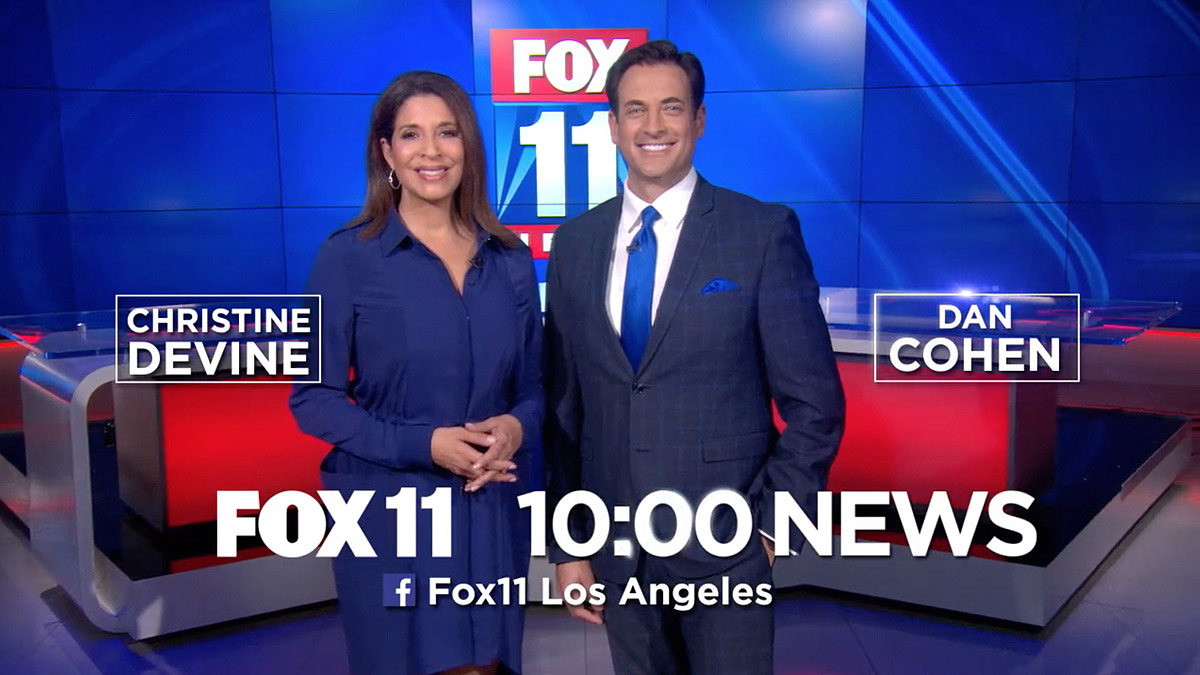 KTTV, Fox 11 Los Angeles, will see changes Monday, January 22nd, as Christine Devine and Dan Cohen take the reins of the station's 5 p.m. and 10 p.m. newscast.
The pair promises a 10 p.m. "unlike any other" in a new promo that also teases a studio upgrade, with the talent in front of a new anchor desk and sweeping monitor wall.
The promo goes on to mention fast-paced and hard-hitting coverage, zooming between the anchors, a control room and reporters in the field.
Cohen relocated to Los Angeles from KFMB in San Diego, joining Devine, who's been a mainstay at Fox 11 for 27 years.
Fox 11's previous studio, from JHD Group, debuted in May 2013.