'Sunday Morning Futures' moves to Studio J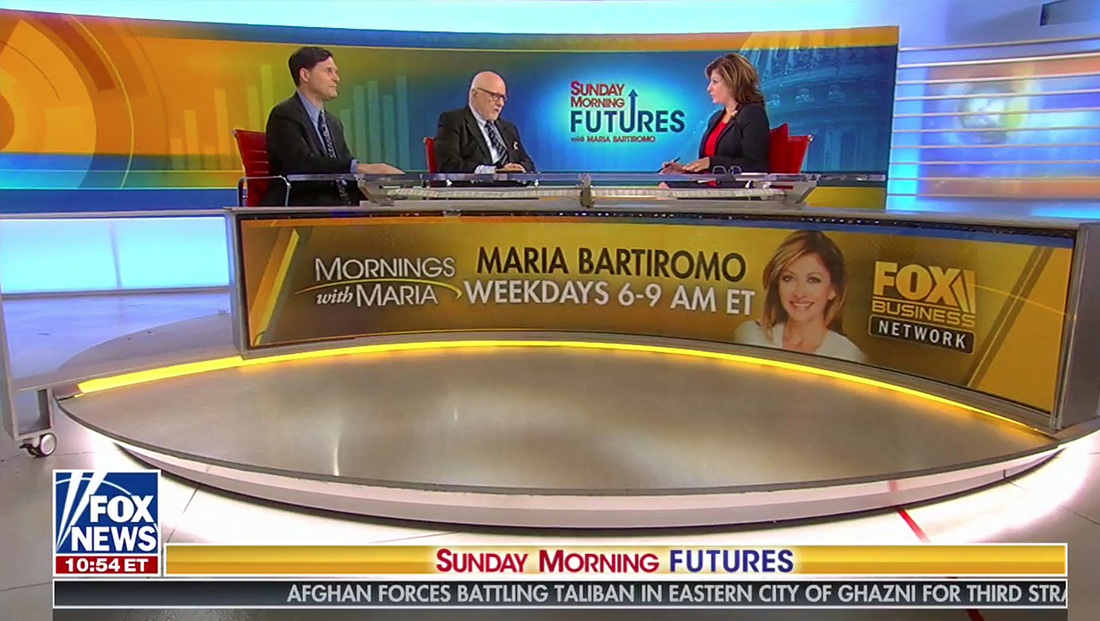 Fox Business Network host Maria Bartiromo's Fox News weekend show "Sunday Morning Futures" made the move to the recently overhauled Studio J.
Bartiromo's show joins "Hannity," "America's Newsroom," "Fox & Friends First" and "The Daily Briefing" in moving to the new studio.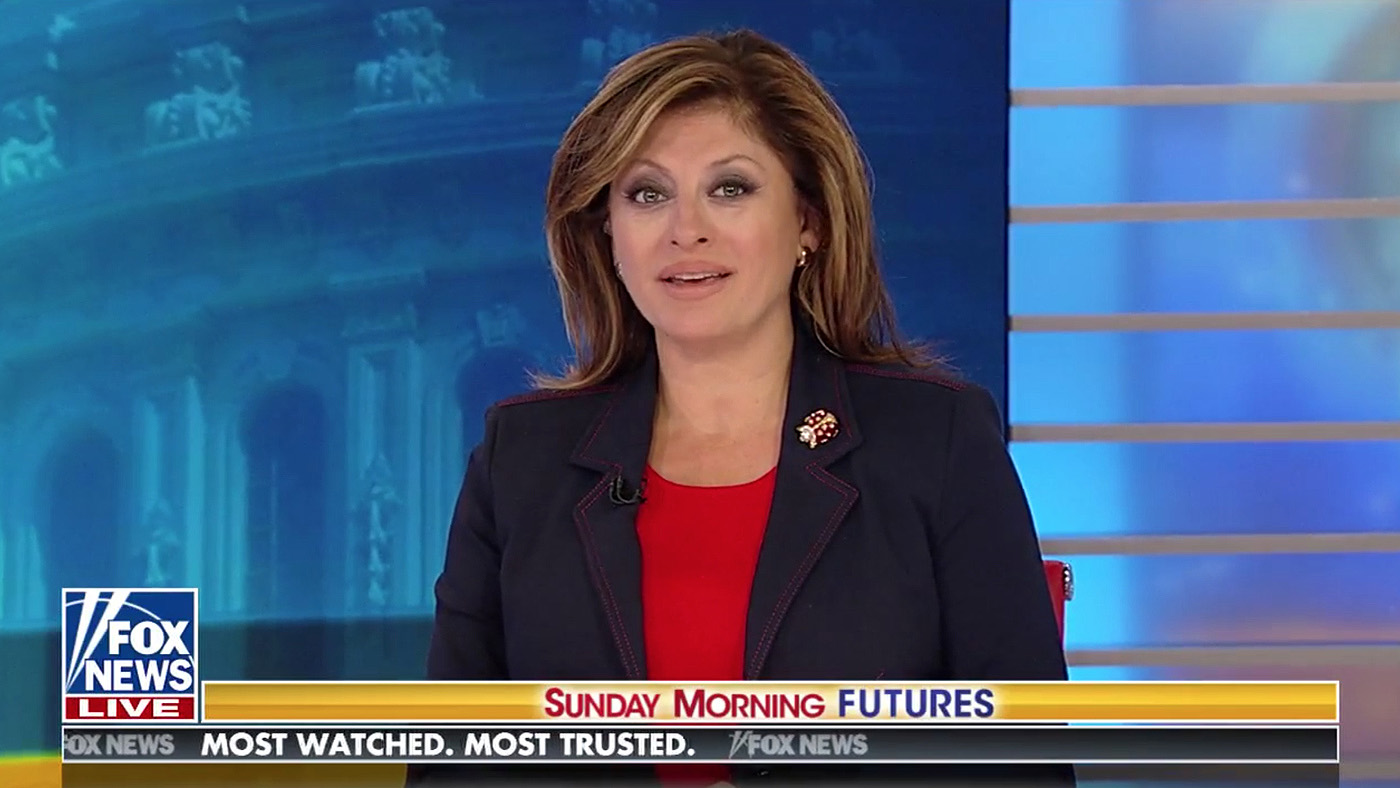 For most of "Sunday Morning Futures," Bartiromo sits off to one side of the curved video wall that serves as the primary background of "Hannity," with her one shot incorporating both the high resolution LED wall and the blurred panel to the side, to varying degrees.
The video wall is also used to display the show's logo over Bartiromo's shoulder.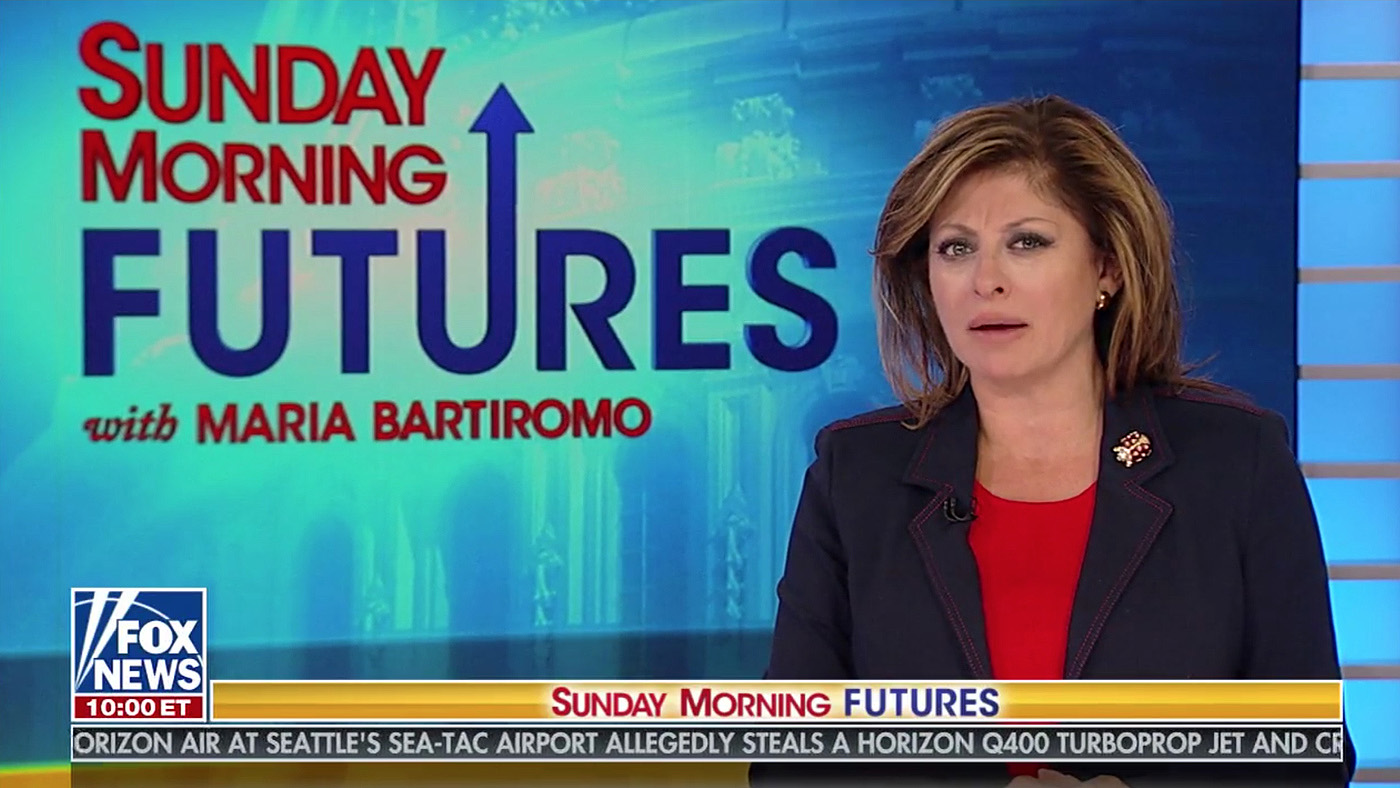 For in-studio interviews, the video wall is filled with a blue and gold graphic that blends an image of the Capitol dome along with chart iconography.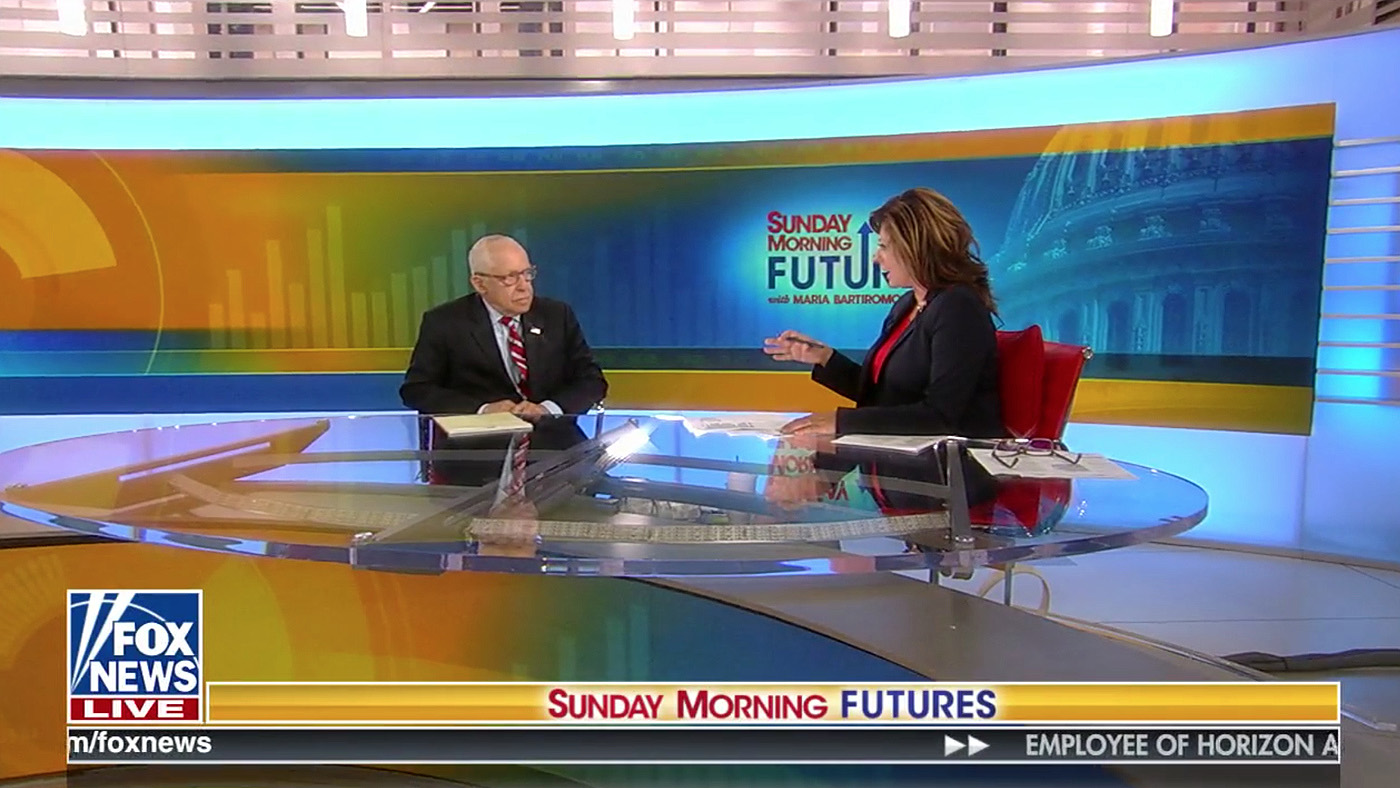 In addition, the show uses the large-floor to ceiling video wall on one of the space for teases, including promoting Bartiromo's Fox Business show, "Mornings with Maria."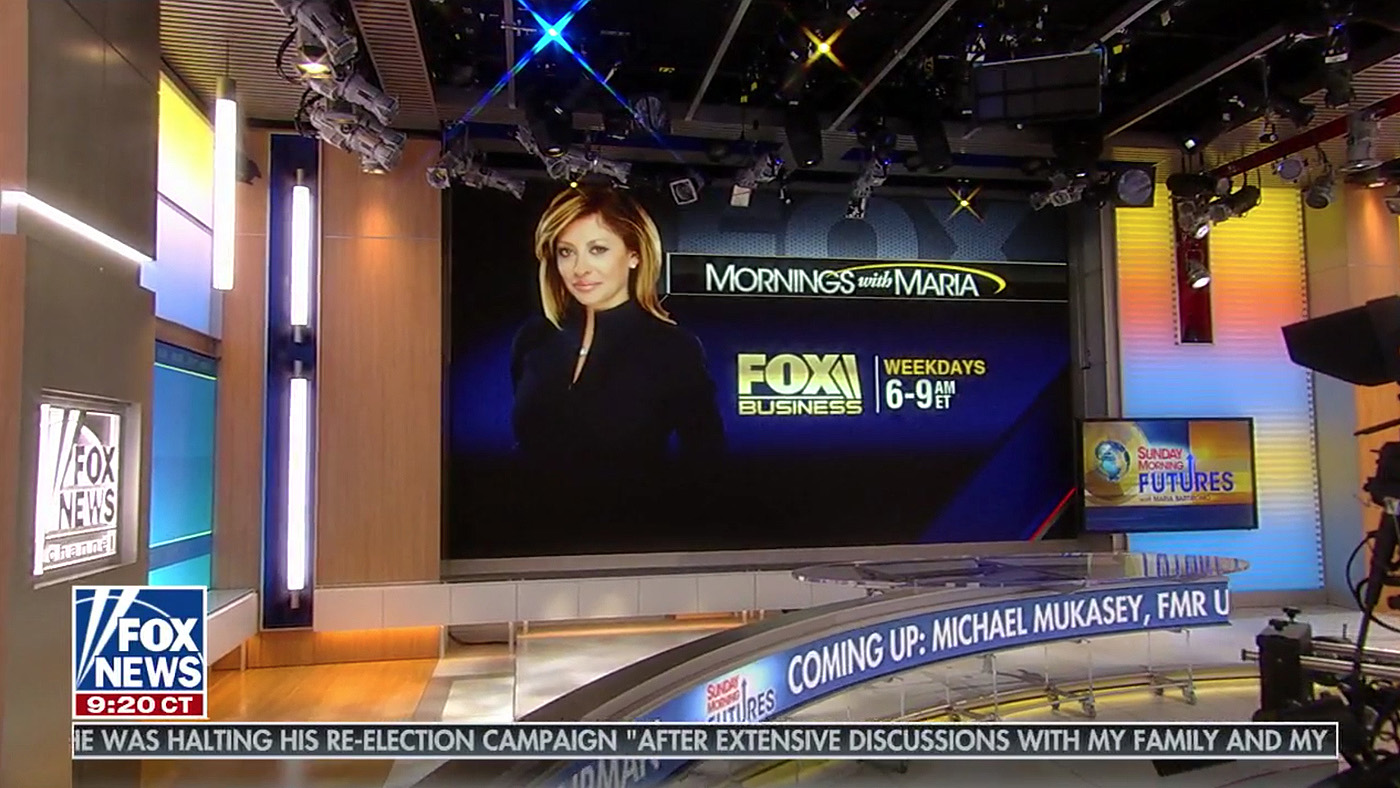 In addition, the movable LED knee wall and LED ribbon in front of the anchor desk are used to cross promote the show and "coming up" content, while the color changing walls are shifted to bright combination of gold, orange and blue.