'Fox & Friends First' becomes latest show to move to Studio J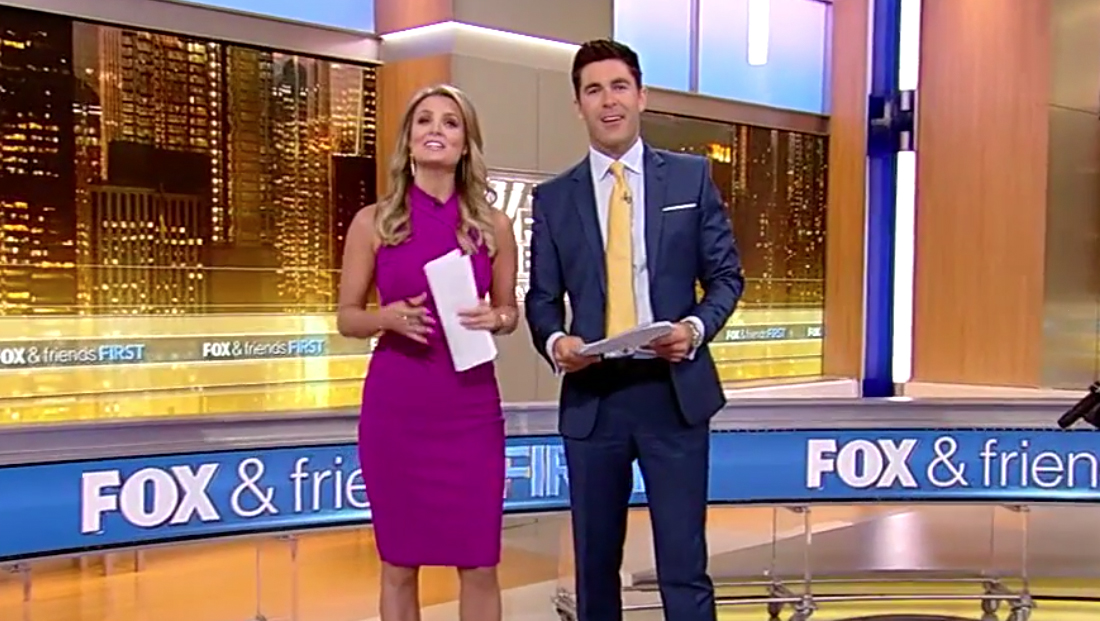 Fox News' early morning programming block "Fox & Friends First" debuted the morning of Tuesday, June 19, 2018, from the network's recently reopened Studio J, becoming the network's third show to broadcast from the new space.
"Hannity" and "America's Newsroom" previously switched to using Studio J, in that order.
The debut of "First," however, came on a Tuesday, unlike the previous two debuts, which were on Mondays.
The show managed to continue to showcase the flexibility of the new space, as well as make use of interaction shots between talent.