Florida station moves to temp set — that's better than a lot of station's 'real' sets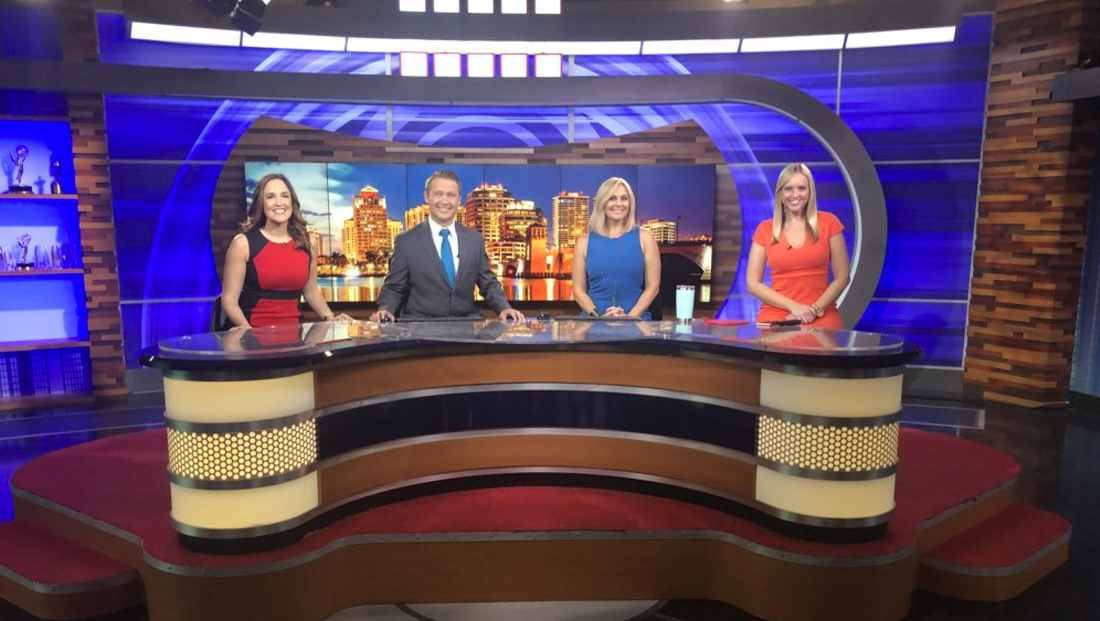 WPEC, the Sinclair Broadcast Group owned CBS affiliate in West Palm Beach, Florida, has moved to a temporary set as it prepares its studio for a new look.
The station is broadcasting from a full set formerly used by American Sports Network, which was also owned by Sinclair.
ASN was folded into the company's joint venture, Stadium, with production shifting to Chicago.
And continuing our "new" theme. This morning – we're on this new (but temporary) set while we build a brand new one. @CBS12 @terihornstein @MattLincolnTV @samkerrigantv pic.twitter.com/jiKJmzlnzk

— Suzanne Boyd (@SuzanneBoyd) August 14, 2018
Anchor Suzanne Boyd tweeted a photo of the "new" temporary studio, which prompted a response from a WTKR anchor in Hampton Roads, Virginia.
That's your temporary set??? That's beautiful. This was ours. ? pic.twitter.com/Xv0ZMyyz4w

— Blaine Stewart (@BlaineStewart) August 14, 2018