Chicago stations go into 'bombshell,' 'shocker' mode for Emmanuel announcement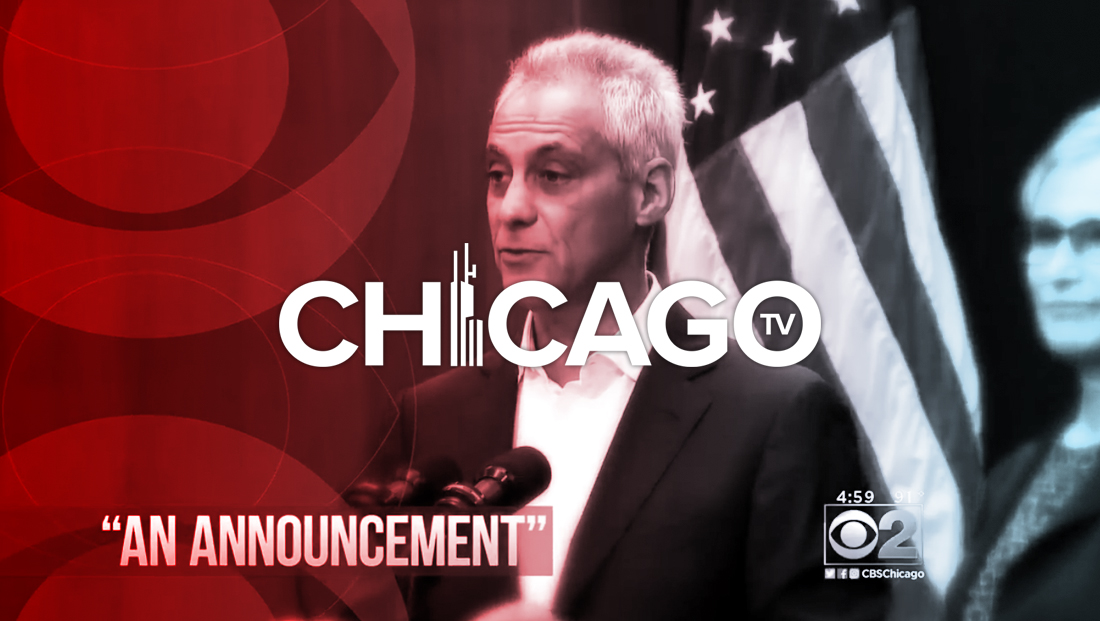 After two-term Chicago Mayor Rahm Emmanuel backtracked on his plans to seek a third term in city hall, Chicago TV stations went all out Tuesday, Sept. 4, 2018.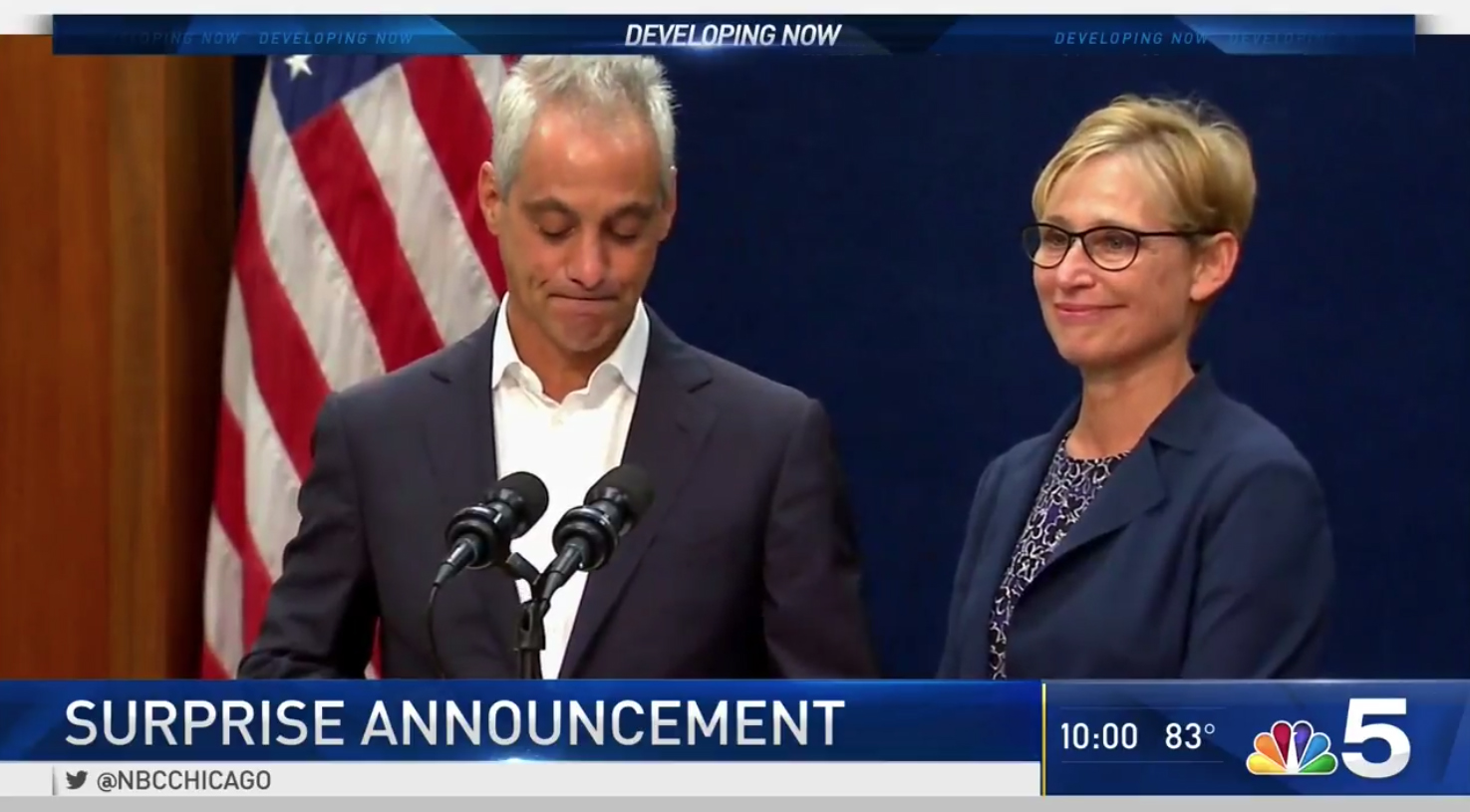 NBC O&O WMAQ covered the story under its "Developing now" banner with the relatively clam tagline "Surprise announcement."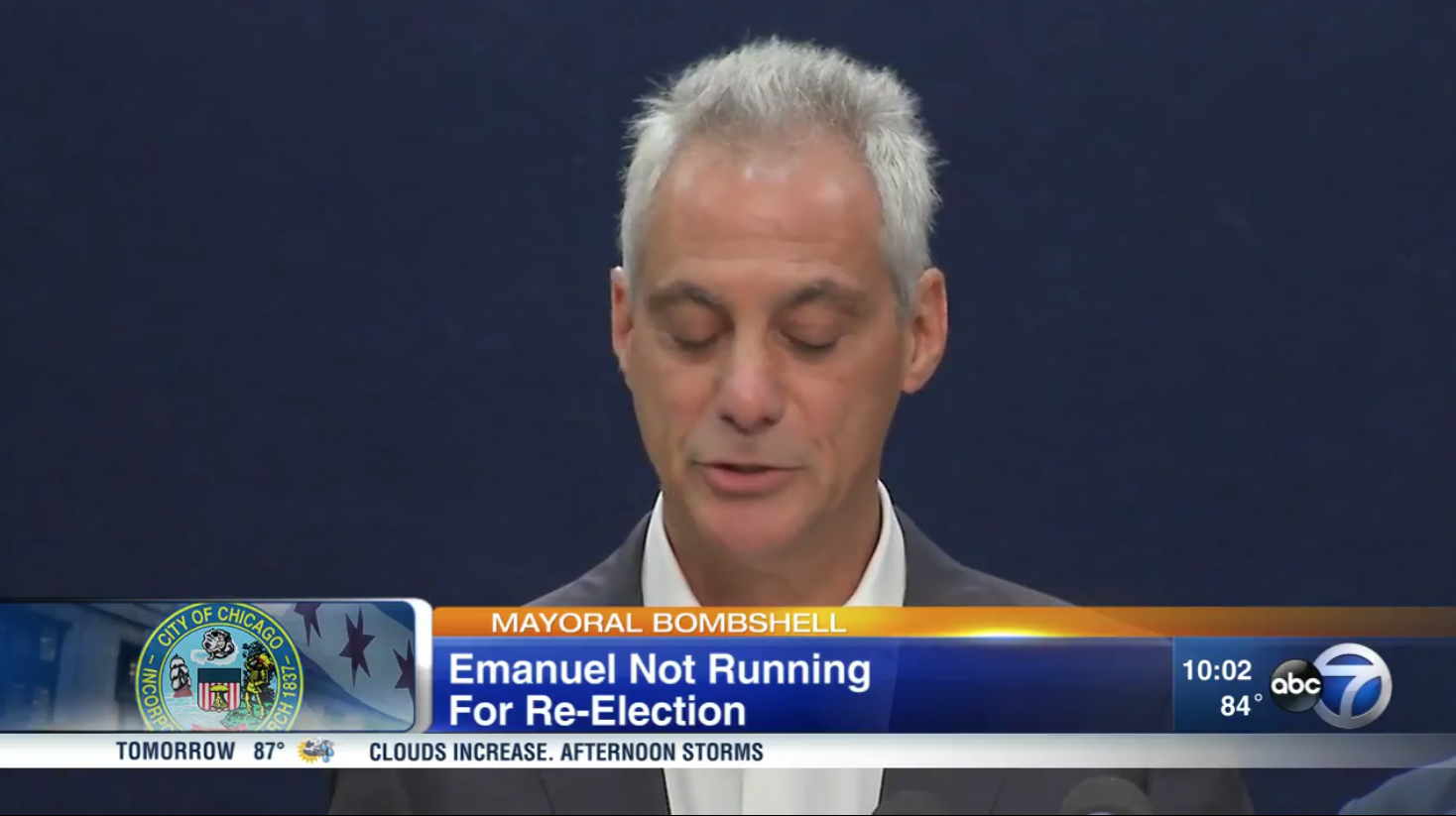 WLS, the ABC O&O in the market, used a special graphic in the lower left combining the city seal, city hall and city flag — along with a bold orange tier reading "Mayoral bombshell."
#ABC7Chicago uses its multipurpose area for a #VideoOnVideo shot outlining Chicago mayoral candidates pic.twitter.com/hVrqEc7G0r

— Chicago TV Critic (@ChicagoTVCritic) September 5, 2018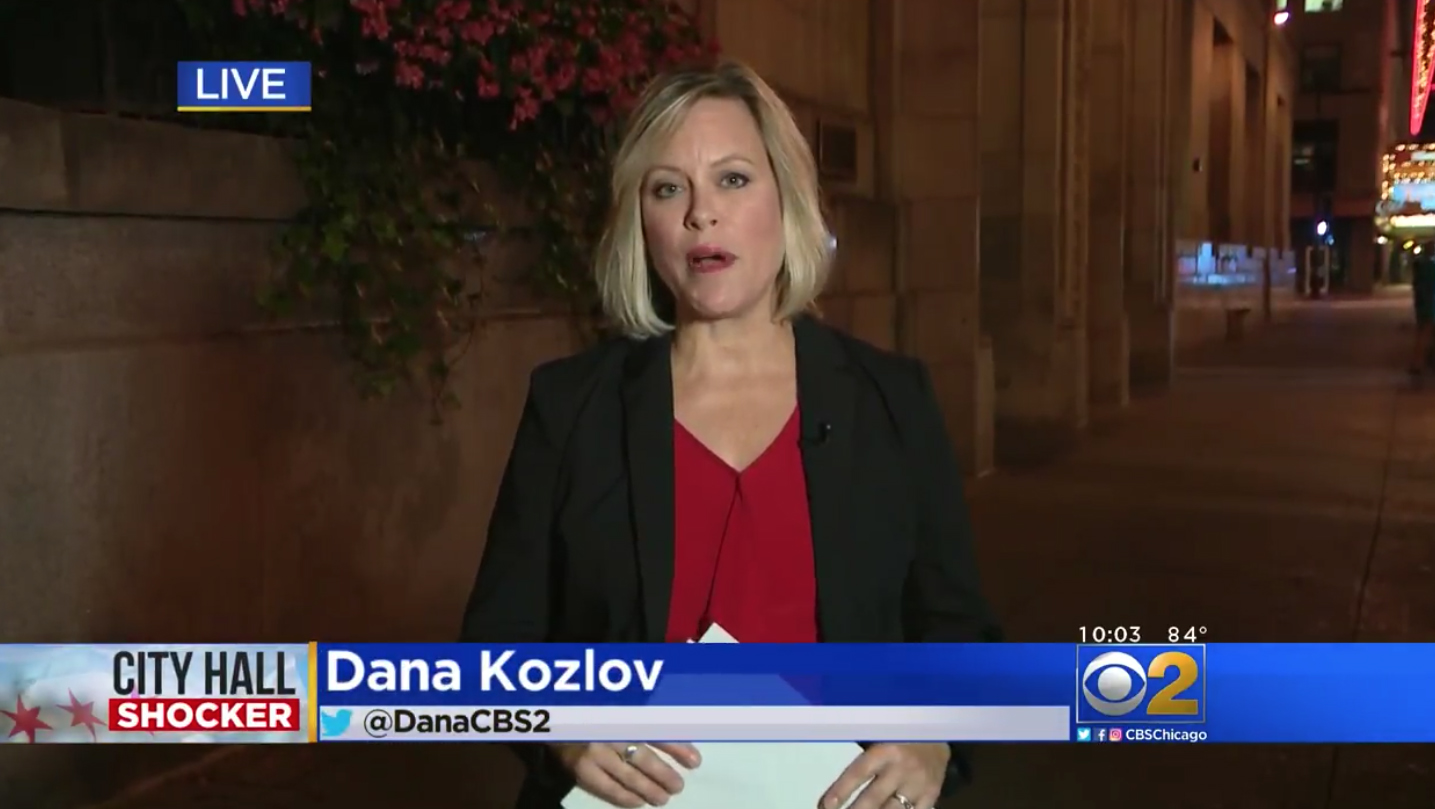 WBBM, the CBS O&O, used a lower left graphic with the words "City Hall Shocker" and city flag background and, like the market's other stations, had reporters stationed outside city hall for the early afternoon and evening newscasts.
The station also promoted the story as simple "The Announcement."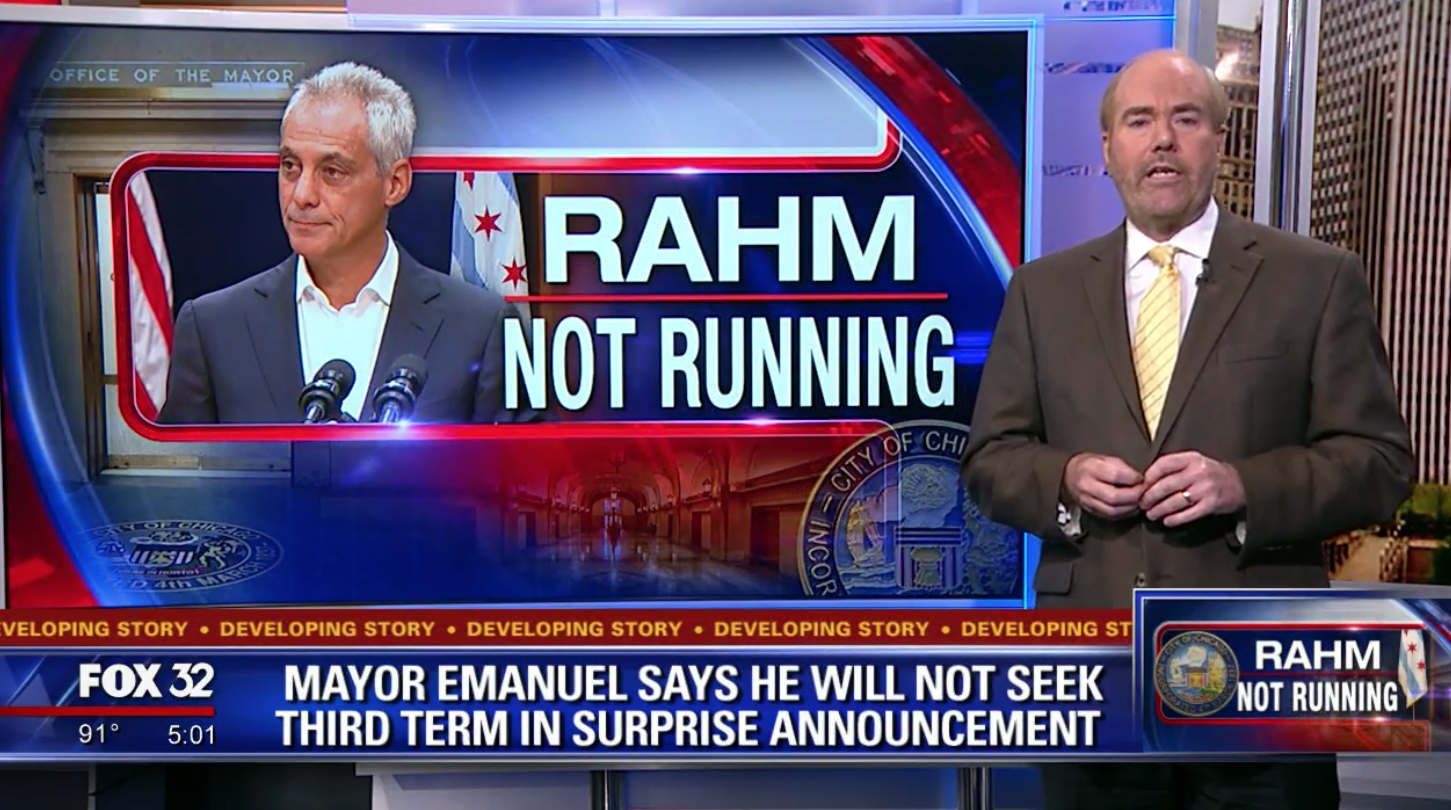 Fox O&O WFLD used the tagline "Rahm Not Running," which was used on on-set graphics, in the lower right corner of the screen and the O&O graphics package "developing story" ticker.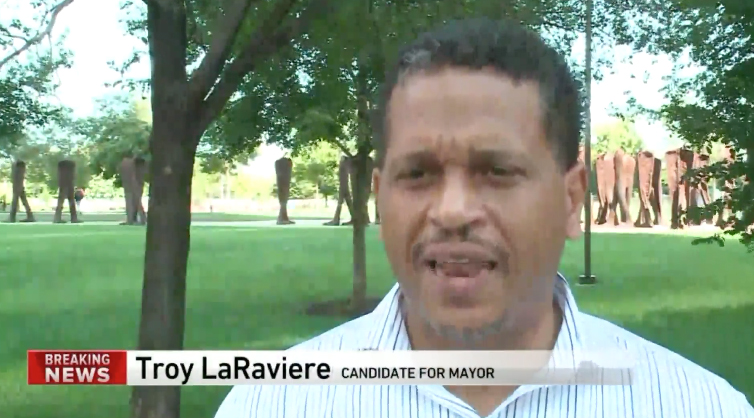 WGN, the station's independent station, stuck with its normal "Breaking News" graphics along with a wedge shaped Chicago-flag themed look.