ABC 7 Chicago forecasters have fun frolicking in the snow in promo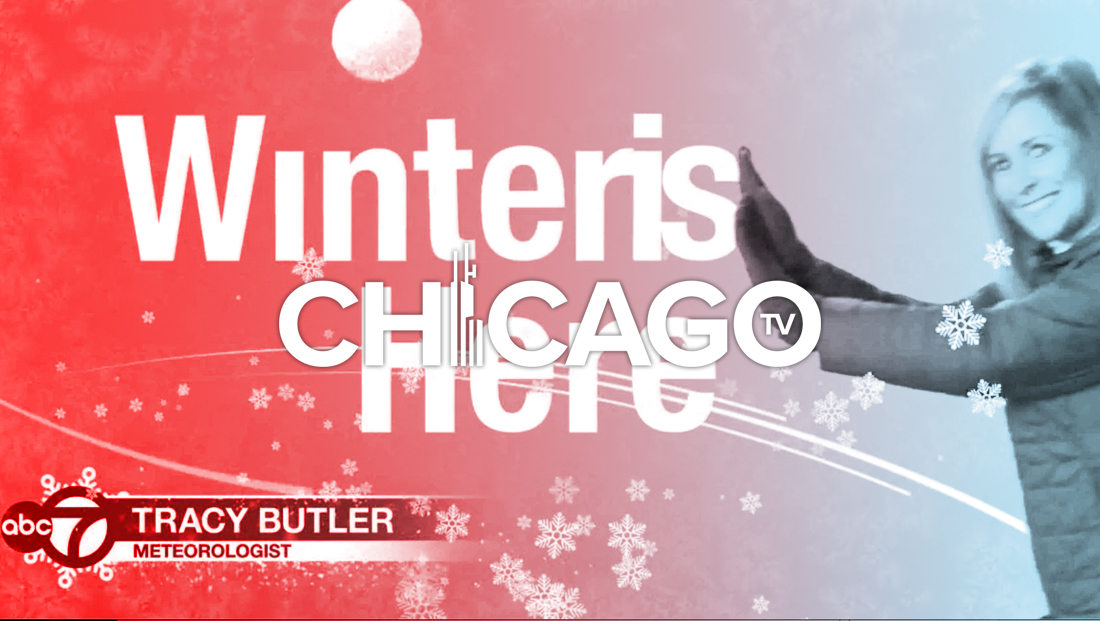 [chitv]
WLS, the ABC O&O in Chicago, is airing a fun promo for its winter weather coverage.
In the spot, the station's meteorologists Tracy Butler, Larry Mowry, Cheryl Scott and Phil Schwarz are followed by a carton-style snowball through a variety of scenes.
The spot starts with Mowry "knocks" and waves at the camera lens.
Butler "pushes" the letters "Winter is here" as Schwarz "catches" the ball that bounces over her head. He then throws it up in the air to reveal the text "When the flakes start to fall" before falling back down and being caught by Scott.
In the background behind the scenes are simple line art renditions of the Chicago skyline and bridges along with snowflake effects.
The final card reads "Count on ABC 7: Your AccuWeather Station" with the station's iconic "Circle 7" logo design turned into a snowflake, an element that's also used in the identifiers for each forecasters used earlier in the spot.
The latest in design, production and engineering
Subscribe to NewscastStudio for the latest delivered straight to your inbox.