'CBS Evening News' makes small tweak to 'headlines' segment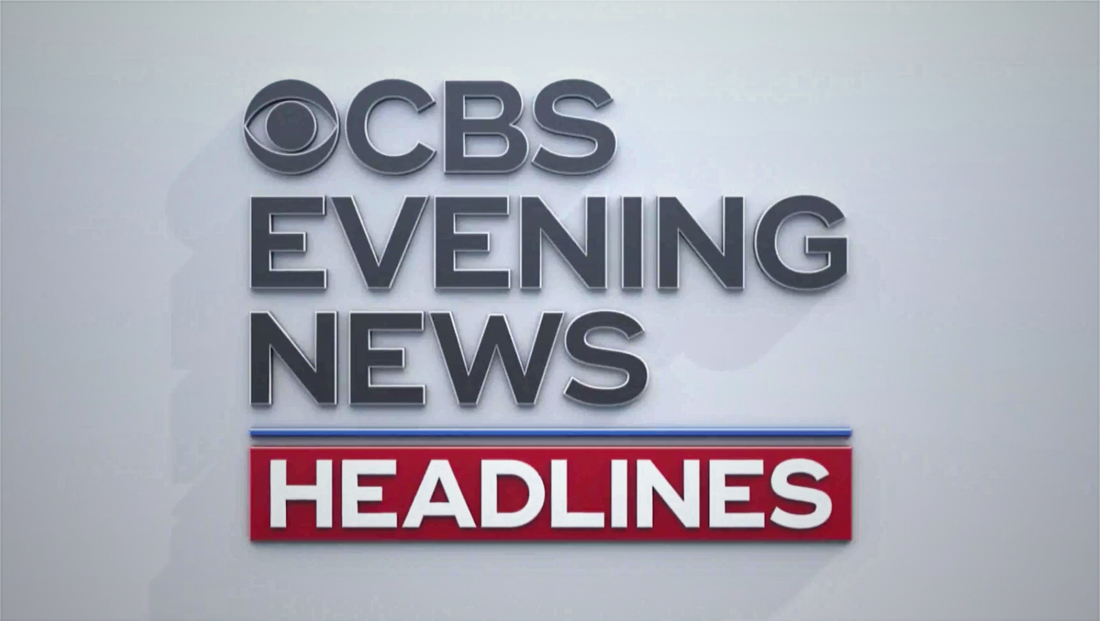 The "CBS Evening News" made a small change to its "headlines" segment Monday, Jan. 28, 2019.
Instead of anchor Jeff Glor teasing two stories and then appearing on camera introducing the "headlines in 60 seconds," Glor now appears on camera at the start and voiceovers the first tease.
The segment is now no longer formerly introduced as the "headlines" — after Glor's initial voiceover, the broadcast simply switches to using audio and video clips culled from other sources edited together to match the musical bed, just as its previous headlines segment did.
The "CBS Evening News Headlines" title card does appear at the end of the segment before Glor appears on camera again to introduce the top story.
The headlines segment, which mirrors the "CBS This Morning" "EyeOpener" was first added in June 2018.
All told, the new format saves a few seconds of time while still allowing the broadcast to summarize the day's news and tease what's coming up in the newscast.
Here's a look at the new format:
Compared with the old one: