BBC anchor dances to theme music as she kicks off newscast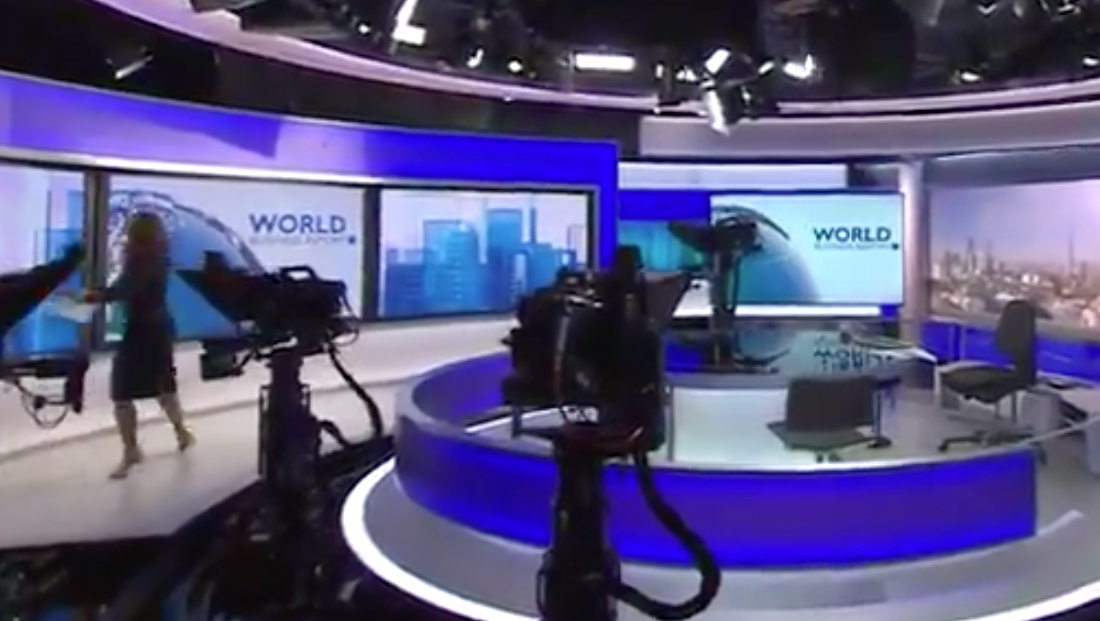 BBC anchor Victoria Fritz apparently finds the BBC theme music catchy enough to dance to — she twirled onto set at the top of a recent broadcast.
The network's traditional wide bump shot caught her dancing into position on the BBC set — to the network's iconic catchy, pulsating musical bed.
I think @VFritzNews was enjoying the @BBCWorld @BBCBusiness sting this morning #KeepDancing pic.twitter.com/kYDEReNs6g

— Adrian Bradley (@adebradley) April 19, 2019
Many of the BBC studios at New Broadcasting House in London are equipped with a series of robotic cameras that can move around the set on circular tracks.
This edition of "World Business Report" was originating from Studio C, which is very similar to Studio E, the network's primary set that features the sprawling working newsroom.
Instead of the view of the newsroom, Studio C features a large video wall that can be used to show cityscapes or video loops of the newsroom.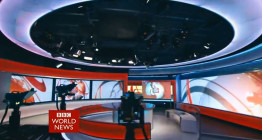 Set Design
BBC News Studio C
View a gallery of this project…
Technical issues with the camera system and control system have given the broadcaster numerous problems in the past — many of the Studio E incidents are included in late 2014 blooper reel.