ABC goes off the grid for its upfront primetime schedule graphic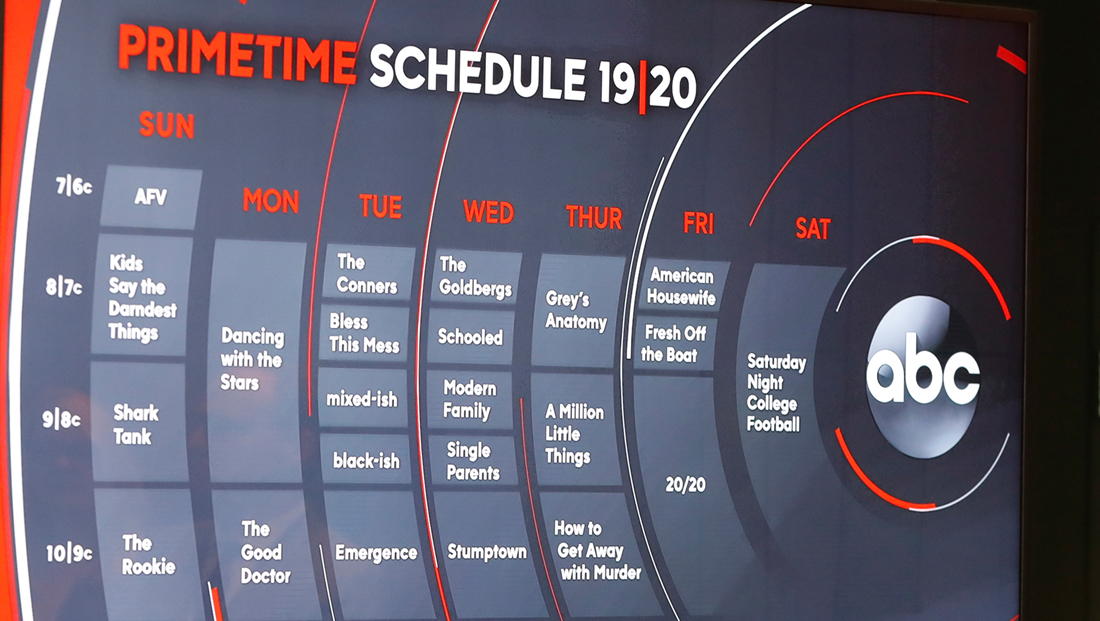 During its 2019 upfront presentation (or "Upfront Experience" as parent company Disney billed it), ABC thought outside the grid for how it showcased its 2019-2020 primetime schedule.
Using rings inspired the by the "Aperture" branding package the network introduced in the fall of 2018, the network used semi-concentric rings to create columns for the seven days of the week.
The rings are "semi" concentric because ABC tweaked with the arc of the rings as they radiated out from the ABC globe logo on the far right of the screen.
The end result was that each day's column still had a curved footprint, though they became noticeably less curved as the days moved closer to the beginning of the week, Sunday.
Photo by Lou Rocco, Walt Disney Television