Fox Business site, apps redesign along with on air overhaul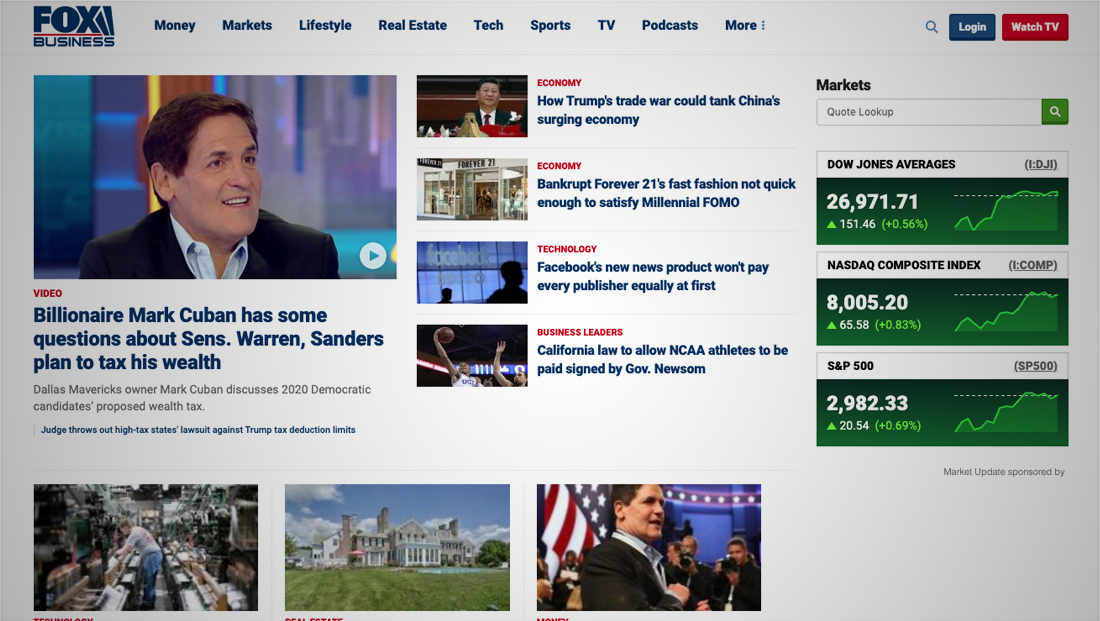 In addition to a massive on air overhaul, Fox Business also redesigned its website and mobile apps Sept. 30, 2019.
The new website has many similarities to the 2017 redesign of its sister network, though it doesn't have primary dark blue navigation bar and secondary white one below it — instead offering just one.
Thankfully, FoxBusiness.com opted not to try to recreate its on air bug by displaying the current time in the red box below its logo with current time that still — after two years — doesn't work right on the main channel's website.