Industry Feed
Dalet Flex boosts remote collaboration and mobility with new release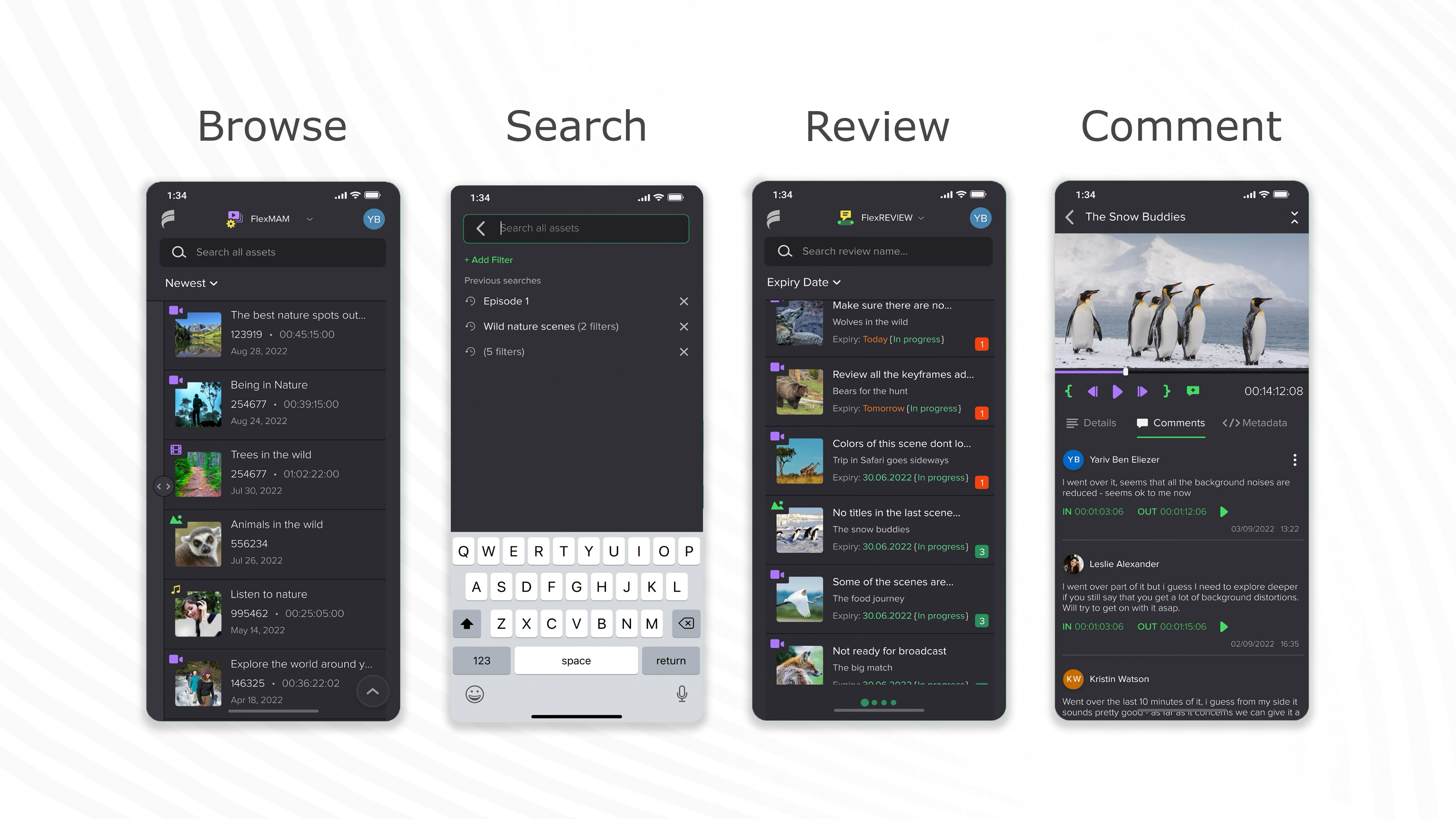 Dalet has announced enhancements to its Dalet Flex media logistics platform, including the launch of FlexMOBILE, a new app for mobile devices.
The cloud-native solution is used by media companies, sports brands, and corporate creative teams to manage and monetize rich, multimedia content libraries; streamline production workflows; and facilitate media supply chain packaging and distribution across traditional, digital, and social platforms.
The latest Dalet Flex release delivers unmatched mobility and remote collaboration capabilities with the all-new FlexMOBILE application, available for Android and iOS mobile devices. The launch further expands connectivity to digital content, empowering teams to access their media library anytime, and collaborate from anywhere. Additional enhancements include a newly updated web user interface and added functionality within FlexREVIEW, Dalet Flex's asset review and approval tool.
"With collaboration at the core of all Dalet products, the introduction of a new mobile application and enhanced review and approval tools are key to our vision," said Mathieu Zarouk, VP Product Management, Dalet. "With the introduction of FlexMOBILE, we are bringing the power of Dalet Flex to mobile devices. Teams are now able to search and preview assets on the move, and review, comment on and approve assets prior to distribution, ensuring production and distribution workflows move efficiently forward, regardless of where decision-makers might be."
New Dalet Flex capabilities, available from today, include:
New Mobile Application
Available for Android and iOS, FlexMOBILE is an easy-to-use application that enables users to find content quickly, work with asset collections, perform reviews on audio and video assets, as well as add and update timecode-based comments. Users can also download content and share to social media within minutes
Enhanced Review and Approval Features
FlexREVIEW, Dalet Flex's collaborative review and approval tool, has been enhanced with new functionality, such as expanded audio waveforms and monitoring for multi-channel files, as well as a refreshed user interface. Users can now review and annotate content anywhere, both on desktop and mobile.
Extended Language Support
Language support has been extended in Dalet FlexMAM to include French, Arabic and Japanese.
"The latest additions to Dalet Flex help users better connect with their content, delivering efficient media workflows that increase business benefits and monetization opportunities," said Mathieu. "The platform's unique scalability allows our customers to manage extremely large libraries and automate highly sophisticated workflows. As a cloud-native solution, Dalet Flex is ideal for hybrid deployments that benefit from the elasticity and flexibility of the cloud, while leveraging existing on-premises investments. Thanks to the platform's open architecture, customers can easily progress to full SaaS operations."
With major shifts taking place in the media and entertainment industry over the last three years, Dalet Flex has evolved to deliver increased media supply chain efficiency, mobility, and flexibility. Platform improvements include enhanced production and collaboration workflows, auto-scalability, mobility and hybrid deployment capabilities. Dalet Flex can be deployed on any cloud infrastructure provider, including Dalet fully-hosted options. The latest Dalet Flex releases empower media companies to maximize their content's potential by providing access and workflow orchestration from anywhere.
The latest in design, production and engineering
Subscribe to NewscastStudio for the latest delivered straight to your inbox.