'CBSN: On Assignment' unique mix of ethereal, typography and first person storytelling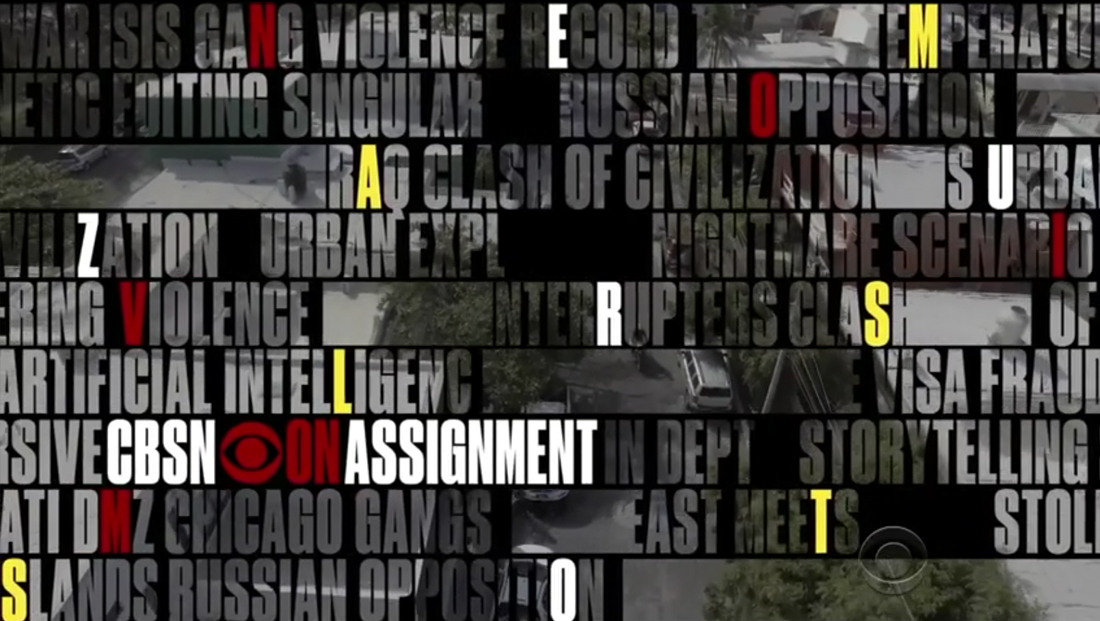 "CBSN: On Assignment" dropped its first edition Monday, July 31, 2017 with a look and feel that's not quite like anything else on TV — streaming services or otherwise.
The show, which airs on CBS News' OTT service CBSN, was announced in June as a limited primetime series.
The name of the new show, sans the network name, is identical to the name NBC used for a limited series last summer — and resurrected this summer.
The show itself uses a simple, straightforward storytelling approach that's no dissimilar to "60 Minutes" or "CBS Sunday Morning" — which a slower pace, emphasis on natural sound and longer form interviews.
The show forgoes any anchor introductions, instead relying on a typographic collage to introduce each story and give a bit of context before diving into the package.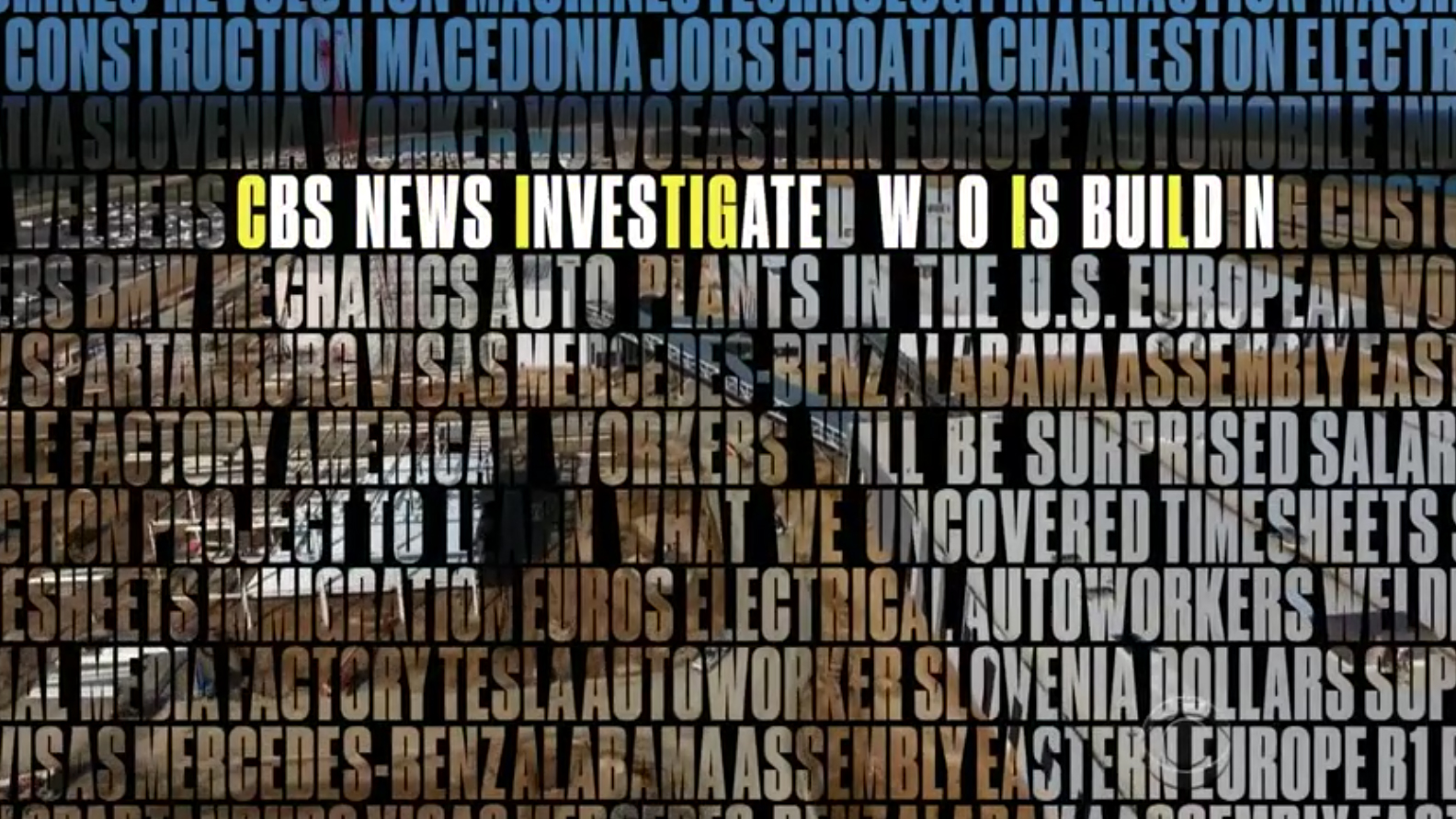 These story intros start with a full screen of text, rendered in a condensed sans serif used by "CBS Evening News," with the letters themselves allowing B-roll video to "shine" through. The words, though they are related to the story at hand, appear randomly placed, until letters become white and the collage of text gradually disappears, making the sentences readable.
This same typographic effect is used in the show open, which used a variety of words related to the content of the upcoming show that flash across screen.