Madison's WISC-TV going HD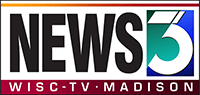 The CBS affiliate serving Madison, Wisc., WISC-TV, will deubt HD newscasts Sunday, Oct. 26.
The station has been airing HD feature stories since January and this Sunday's move will mean it's the first in the Madison market to broadcast fully-HD news.
One unusual part of WISC-TV's gameplan is that the station will preempt the normally-scheduled 5:30 p.m. show that typically airs Sunday evenings in favor of a special on HD and the digital conversion.
The HD news will debut with the 10 p.m. broadcast (the central time zone's equivalent of the 11 p.m. show).
There's no word yet on if the station will debut a new set or graphics with the launch; drop us a comment if you know anything.