Groove Addicts now part of Non-Stop Music library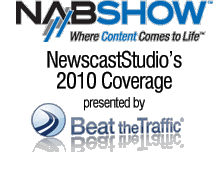 Warner/Chappell Music, the parent company of Non-Stop Music, has acquired Groove Addicts and the Carlin Recorded Music Library. With the additions, Warner/Chappell's production music library now encompasses over 74,000 songs in 16 catalogs.
Groove Addicts custom division was not included in acquisition and was spun off as part of the deal. The new custom division is now called GrooveWorx. The custom division, while part of Groove Addicts, composed news music packages and show themes for shows including Extreme Makeover and Deal or No Deal.
"The acquisitions of Groove Addicts and CRML further expand our global presence in a fast-growing, high-margin segment of the music publishing business and provide many more opportunities to showcase the songs in the Warner/Chappell catalog on a wide array of music platforms and services," said Dave Johnson, Chairman and CEO for Warner/Chappell Music. "Together with Non-Stop Music, these valuable libraries will strengthen our standing in the production music business and allow us to offer the music licensing community an even broader and deeper range of music from our catalog."
Non-Stop Music will market both Groove Addicts and Carlin Recorded Music Library music for Warner/Chappell.