FoxNews.com rolls out new design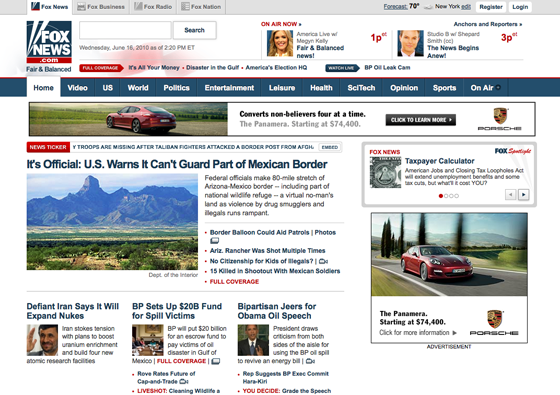 Via WebNewser, Fox News has rolled out a new site with clean styling to compete with CNN and MSNBC.
The site is a change for Fox News, as its last site used text layered on images and was very cluttered. The new site is very clean and overall is a good redesign, on par with CNN and MSNBC.
One unique feature of the site is the ability to embed a Adobe Flash news ticker into any site. Is this a gimmick? Maybe, but I bet some sites will find it useful.
The video player remained mainly unchanged in the redesign, still far behind MSNBC's editable and embeddable player.
The redesign is a large step forward for Fox News and will hopefully be built and improved upon in the future with more features and content.