Journalists' Google+ profiles to be integrated into Google News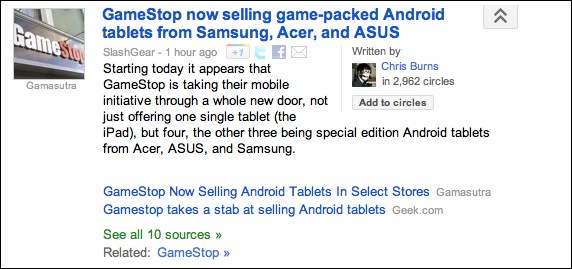 Google News will soon begin spotlighting the profiles of journalists who maintain Google+ profiles on its pages.
As shown in the preview above, authors with Google+ profiles will soon find stories they write automatically tagged with a small box displaying their photo and name and a button to add them to your circles.
According to Search Engine Land, users will need to connect their Google+ accounts with Google News before the link will occur.
Search Engine Land also notes that stories won't be linked to the author's official publication site, but rather it seems Google is emphasizing the human side of journalism.