A look at CNN's temp sets in Washington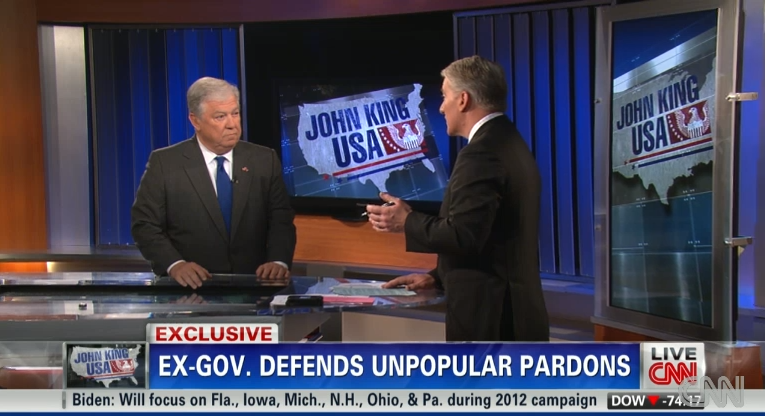 With CNN working on a new Studio A/B in Washington, "John King USA" and other shows have moved to new locations.
For temporary sets, these are very nice, but they're not really temporary. The set used for "State of the Union" is a beautifully lit set dating back a few looks ago for CNN. It was part of a different generation of sets, when CNN's look included metal and warm wood tones.
Wolf Blitzer is now broadcasting from a newsroom, which is like a real life situation room. Sadly, John King is now without a touchscreen.
From our previous post: ""The Situation Room" will originate from corner of the eighth floor formerly known as the Red Conference Room.  "JKUSA" will broadcast from the Cap Set. "State of the Union" will use the Cap Set, and "Reliable Sources" will be on the eighth floor.  Guest shots and visiting anchors will rotate between the Cap Set, insert studios, Newsource or the newly revived CNN Espanol studio on 9. CNN Espanol's broadcasts will continue to use the Cap Set."
"The Situation Room"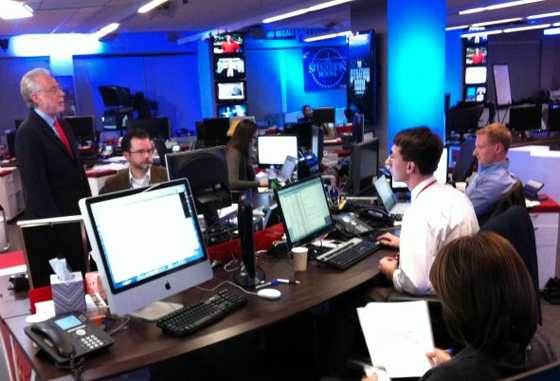 "State of the Union"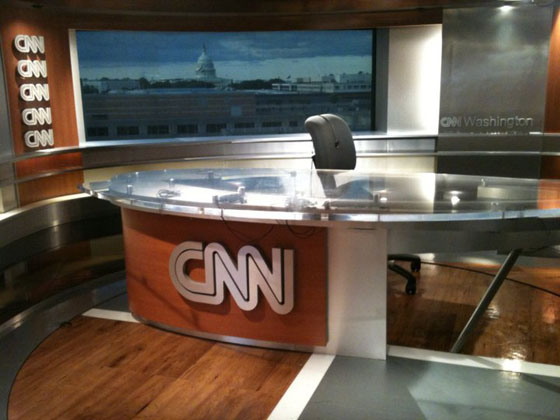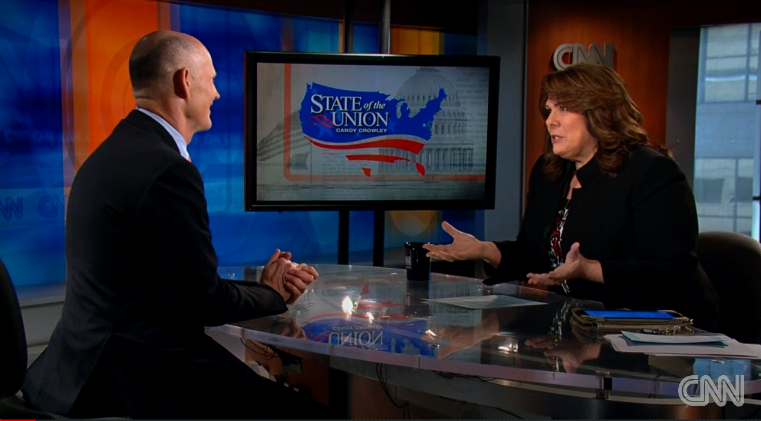 The new studio will be ready in time for the 2012 presidential election.