Charlotte ABC ready to debut new studio during DNC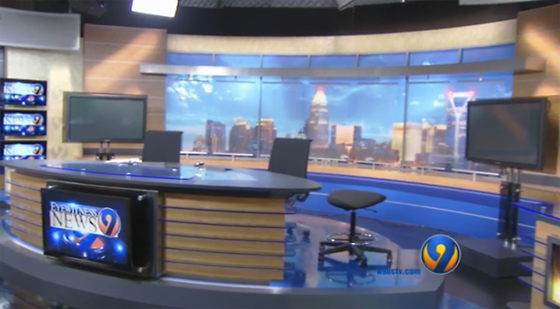 WSOC-TV has posted a tour of its new studio, set to debut during the DNC in Charlotte.
The set uses a cityscape background, creating a window on the city. On camera right and left are large monitors, to be used as OTS. The set features metal elements mixed with light wood tones.
The new look is more contemporary and removes the previous newsroom view. The previous studio is still in place, with the new set being constructed in a secondary studio.