Redesign sneak peek: Homepage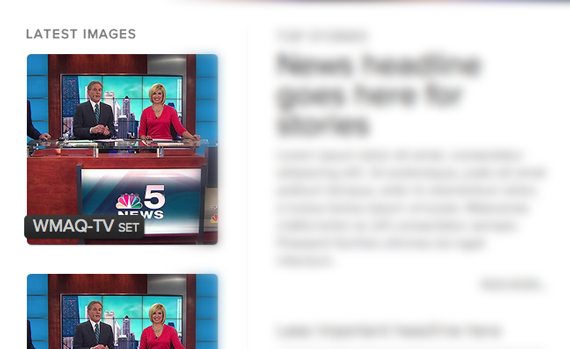 NewscastStudio is getting ready to roll out the most comprehensive and sweeping site redesign since we launched in 2003. We're still working out the final details and hope to be live sometime in January, but for now we thought we'd start giving you a sneak peek of the new look.
Over the next few days, we'll be posting a sampling of the the new design from our mockups. Part of each image will be blurred out (we've got to keep something a surprise!) but hopefully you'll be able to get a taste of what's to come.
Today's image is a portion of the new homepage design.
Please note that these mockups use dummy and placeholder text and images, and the final look and feel may vary slightly as we continue to make tweaks every day.
Stay tuned for more sneak peeks and the new look coming soon!