UPDATED: Ft. Myers control room hit with fire, simulcasts newscast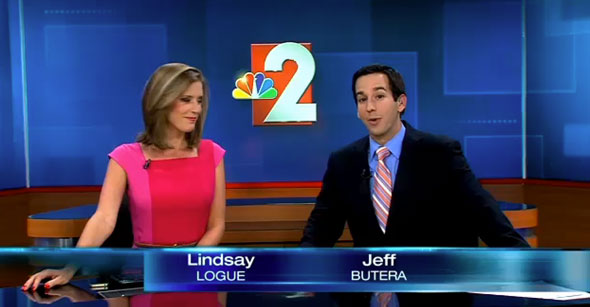 UPDATE: The stations are airing separate newscasts this morning, but from a makeshift switcher set up in master control, according to a photo anchor Chance Seales posted on Facebook. Other staffers are running certain elements of the show from the main control room.
A fire broke out in the control of ABC affiliate WZVN-TV in Ft. Myers, Fla., forcing the station to simulcast its Friday late newscast with sister station WBBH-TV.
The two stations, owned by Waterman Broadcasting, share a facility but have separate studios, sets, anchors and control rooms.
However, after a blaze in the WZVN-TV control room burned out the switcher mainframe, that station was left crippled and unable to air its own newscast.
Each station contributed one anchor to the joint newscast, WBBH-TV's Linsday Louge and WZVN-TV's Jeff Butera leading the newscast.
No one was hurt in the incident.
Here's a clip of the first few moments of the simulcast's A block with the anchors explaining the situation to viewers.
[field name=iframe]