We're not in Kansas any more … we're in Oklahoma?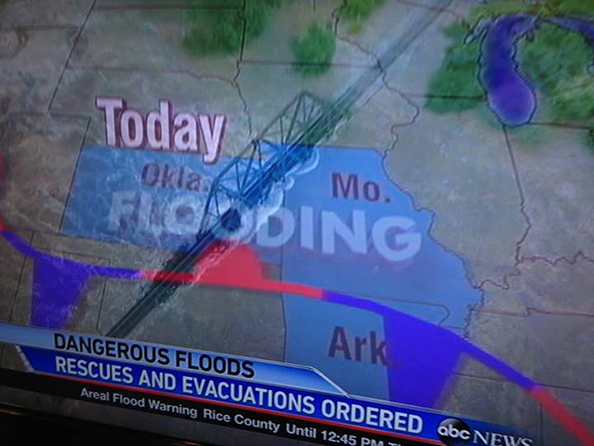 KAKE-TV forecaster Jay Prater noticed this ABC News weather map that relocated the familiar pan-handled state of Oklahoma to its northern neighbor Kansas.
The Wichita, Kan. forecaster tweeted the photo Wednesday, which aired during the network's coverage of the flooding in the Midwest.