Google launches dashboard for news publishers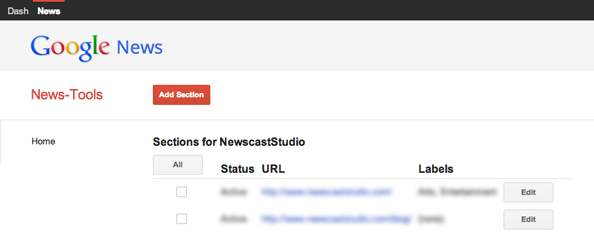 Google has launched a new tool aimed at news website publishers that helps webmasters ensure news content is showing up in Google News and is properly categorized.
The Google News Publisher Center, launched Aug. 4, gives users access to a centralized dashboard to see which sites are included in Google News and categorize the sections. Users can also request sites Google isn't aware of to be included in Google News.
In order to manage sites, a user must have "verified" that they are an official representative of the site and authorized to manage it in the Google News Publisher Center.
At the moment, the tool is rather bare bones and really only gives users a way to view whether or not a site is included in Google News and manage how Google News categorizes different URL paths.