Lexington CBS debuts refreshed set design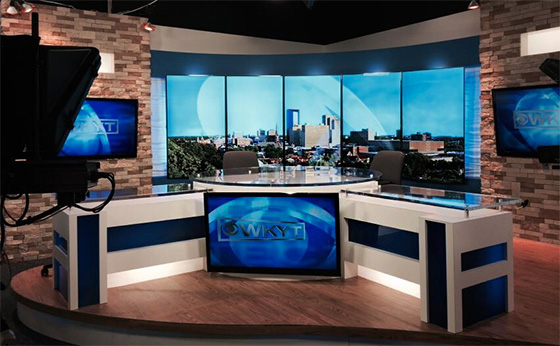 Gray Television owned WKYT-TV, which serves Lexington, Kentucky, debuted a refreshed set recently.
The refresh builds upon the existing framework, adding new brick finishes to the walls, a vertical "window" monitor array and a modern desk. Many surfaces were also updated, adding wood finishes and some texturing.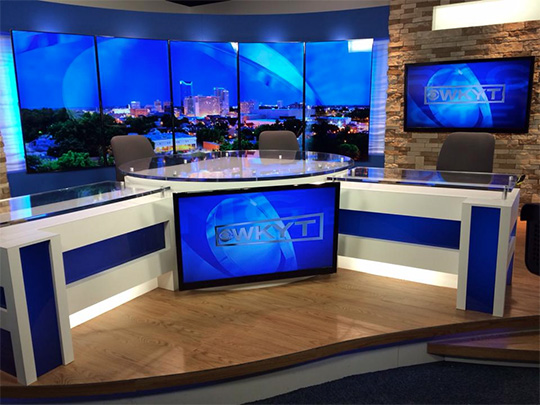 The upgrades are a large change for WKYT-TV and it appears the station has strategically planned its dollars wisely.