SEC Network marches to fight songs from Warner/Chappell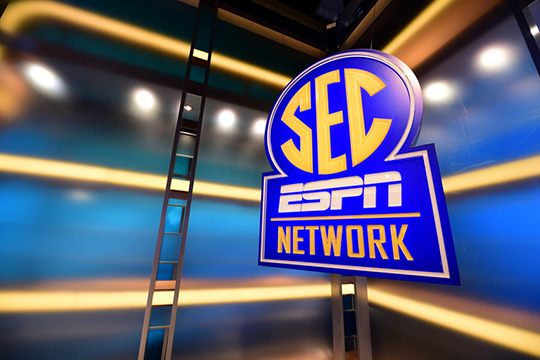 Warner/Chappell Production Music helped launch the SEC Network with new fight songs for each of the networks schools. The songs feature each university's signature fight song.
"What an honor is was to work on such iconic fight songs for the launch of the SEC Network. We worked diligently to capture the essence of each song and we are extremely proud of the results," said Warner/Chappell Production Music Chief Creative Officer Bryan Hofheins.
Randy Wachtler, President & CEO added, "We are delighted to continue our relationship with ESPN and produce more music for the exciting new SEC Network."
Warner/Chappell Production Music produced the fights songs at their state-of-the-art studios in Salt Lake City, UT. The fight songs, produced by Nate Hofheins and conducted by Warner/Chappell Production Music VP of Creative Judd Maher, feature all live musicians.
The SEC Network launched Thursday, August 14, 2014 on multiple cable and satellite providers nationwide, including Comcast, DIRECTV, DISH, Time Warner Cable, Charter, Google Fiber and AT&T U-verse.
Also on NewscastStudio