Charlotte Fox creates a different kind of morning show vibe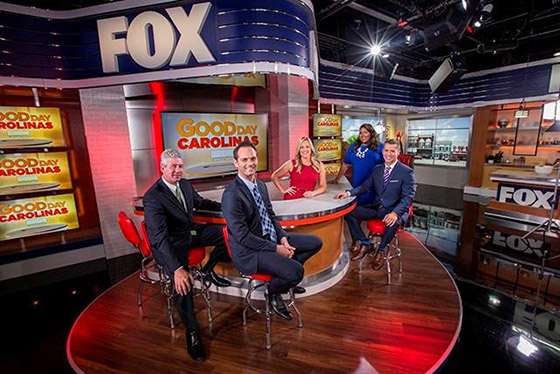 When WJZY-TV launched "Good Day Carolinas" in August, the station wanted to create a different kind of morning show atmosphere. High energy, conversational news and entertainment were at the forefront of the new show, and Fox 46 needed a set to match.
Working with set designer JHD Group, WJZY-TV created a diner feel, a "comfortable place you go with your friends to catch up on the day."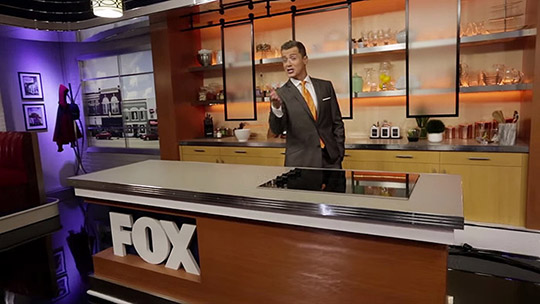 "Our mission is to reflect our communities and focus on what you care about. We want to celebrate the Carolinas and address the problems that face our communities," said Sheeka Strickland of WJZY-TV.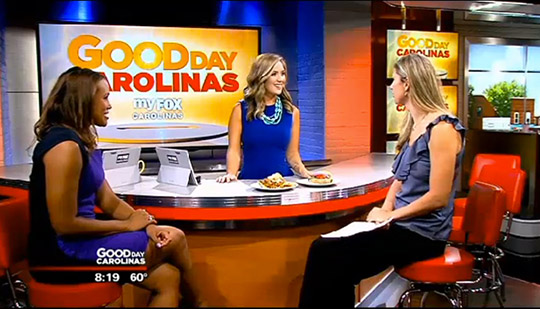 The set is only a part of Fox's commitment in Charlotte, after purchasing WJZY-TV in 2013 and removing the Fox affiliation from WCCB-TV.