Minneapolis-Saint Paul ABC updates set, graphics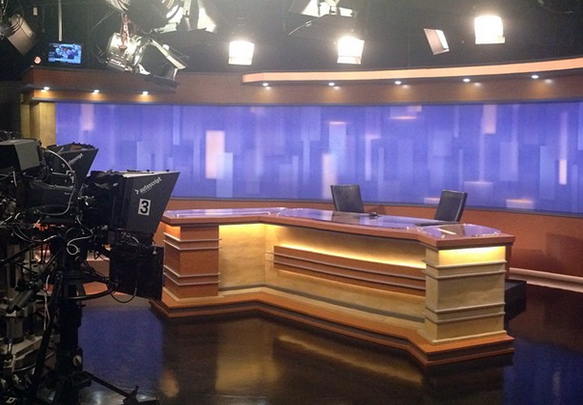 Hubbard Broadcasting's KSTP-TV, the ABC affiliate serving Minneapolis-St. Paul, debuted a new set and graphics package over the weekend.
Designed by Erector Sets Inc., the studio includes a classic look that is conservative with minimal technology, bucking the recent trend to place monitor walls everywhere. The main anchor desk can seat up to four and includes wood detailing with lighting effects.
The set also includes an interview area, standup area and weather center. Backlit columns and masonry work appear in the sets side venues, while homebase remains clear of distractions with backlit blue graphics.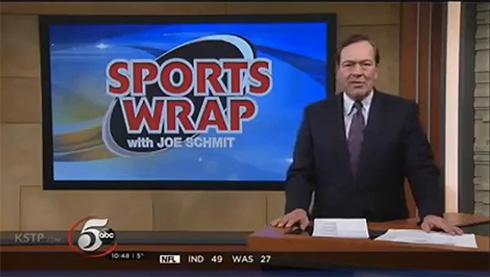 Graphically, KSTP-TV debuted a new logo, removing the box from the 5 and adding a circle, along with a new graphics package.
The new logo still has the flair of the original but in a Media General-esque way. The stations graphic package uses blue and orange shades with an extruded logo creating the 3D effect.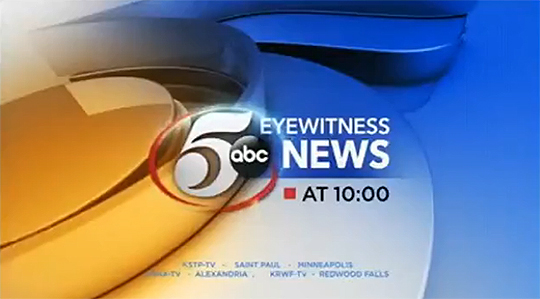 Overall, the look is clean and simple for DMA 15.