NBC honored for Sochi Olympics broadcast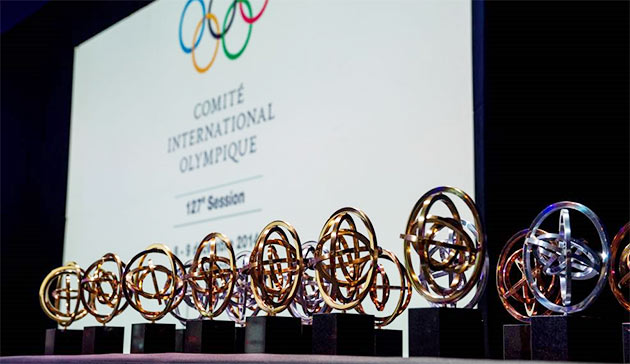 NBC Sports Group took home five Olympic Golden Rings awards for its broadcast of the 2014 Sochi games. The biannual awards honor broadcasters for outstanding coverage. Other award winners include BBC, CCTV, Ten and CBC.
NBC's awards included gold for Best Olympics Program, which honored the networks 18 day multichannel broadcast.
Other awards received by NBC:
Best Olympic Feature: "Winter's Theatre" opened NBC's coverage of the Sochi Olympic Games. Voiced by Emmy Award-winning and Golden Globe-winning actor Peter Dinklage, the tease welcomed the audience to the Games, and introduced them to the history and culture of Russia.
Best Digital Offering: NBC Sports Group's digital platforms amassed nearly 62 million unique users (61.8 million) – a record for a Winter Olympics and topping the 2010 Vancouver Games by 29% — and more than tripled the hours of video consumption for Vancouver. The USA-Canada Men's Semifinal Hockey stream amassed over 2.1 million viewers.
NBC Olympics also won two silver awards: Best Olympic Athlete Profile for its feature on Canadian freestyle skier and two-time Olympic gold medalist Alex Bilodeau and his brother Frederic, and; Best On-Air Promotion for NBCUniversal's Symphony initiative, which leverages the company's promotional resources to drive awareness to key events.