Live feed available of Times Square NYE festivities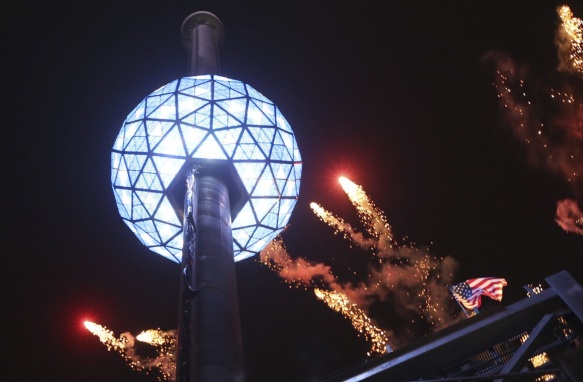 As the ball drops in Times Square on New Years Eve, many people will be gathered to watch live and around the world. Domestic and international stations can tap into this excitement through a live, clean, feed provided by the Times Square Alliance and Countdown Entertainment.
Satellite coordinates and fiber details are available on the Times Square website.
Musical performances by rock group O.A.R. and alt-rock group American Authors will be featured on this year's feed. Also joining this year's musical line-up are Latin singer-songwriters Alejandra Guzmán and Jencarlos Canela, and the USO Show Troupe will perform a Military Salute medley.
Pre-event b-roll is also available for download, including:
12/27 Crystal Installation
12/28 Good Riddance Day
12/29 Confetti Test
12/30 Ball Test and Balloon Preparation
1/5 Ball Re-lighting and Raising