CNN puts freshmen senator bios in Tinder-inspired 'app'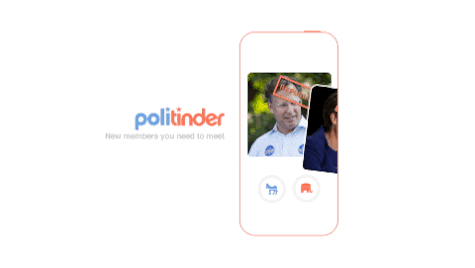 From the network that brought you the "50 Shades of Jihad," now comes the Tinder-inspired "PoliTinder."
OK, so PoliTinder It's not actually an app — rather just a way to "imagine the freshmen senators on Tinder," (because who hasn't?) according to the network.
CNN produced a short video that simulates an app on a mobile device, with a user scrolling through profiles of each of the new Senators and their name, age, a tweet-length bio and a few hashtags to describe the person in question.
For those of you who don't know, Tinder is a matchmaking app from dating site Match.com that lets you quickly rate other users' photos by swiping or tapping. The app has been criticized as being shallow and as well as for being a breeding ground for safety issues and scams.