Indianapolis station rings in New Year with new affiliation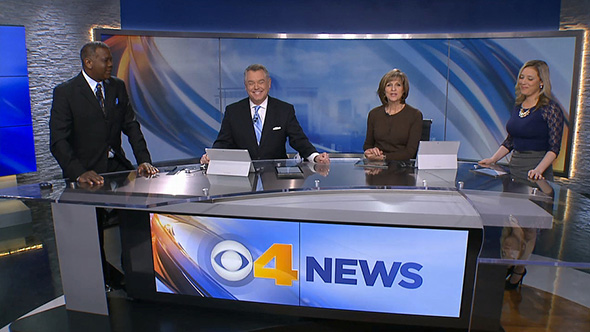 Tribune's WTTV-TV has been preparing for this moment since they received notice they would take over the CBS affiliation from competitor WISH-TV. It's not often that stations change or lose major affiliations, but for WTTV-TV it represented a chance to start something new in Indy.
In a small studio next to sister network WXIN-TV Fox 59, WTTV-TV launched on New Year's Day. The studio used to house the Indiana lottery drawings, but now features a modern set by Broadcast Design International that takes advantage of every square foot.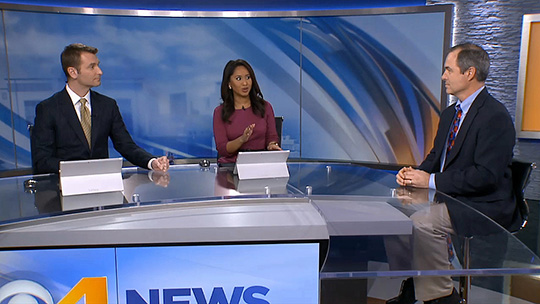 The set includes a large curved anchor desk, fronted by two monitors. The versatile setup can be used for multiple talent setups and interviews. Behind the desk is a 4.8mm resolution LED display screen with metal and stone accents.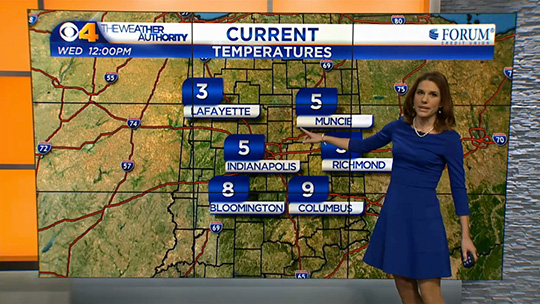 Due to the studios space, a chromakey could not be used, so the station opted for a 3×3 monitor wall that includes backlit panels. A working weather center and traffic area are to the far left of the anchor desk.
To the right of the anchor desk is a multipurpose area that includes two monitors with a backlit wall that is primarily used for sports and story teases.
The station also debuted new graphics inspired by the CBS Eye.