CNN creates 'Money Center' on 'New Day' set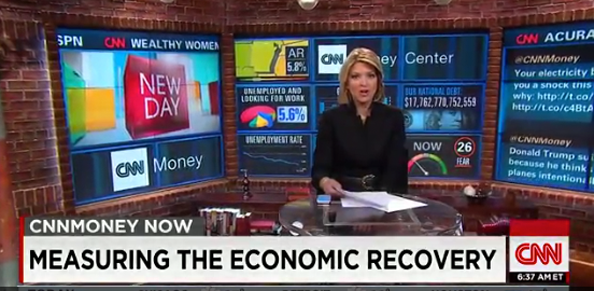 CNN's morning offering "New Day" is using an existing area of its set as the "CNN Money Center."
The area, which is also used as a one-on-one interview area, is now equipped with a glass-topped pod. The "windows" on the three walls behind are now used to display financial data, branded graphics and topical graphics and video.
The area is used by the show's financial correspondent Christine Romans and typically starts with a wide shot that pushes in to frame just Romans and using the far left wall as an OTS of sorts.
The graphics shown on the screens match the CNN Money branding, including the deep blue tones and simple logotype.