'Endless Options: Closed Today': An ironic closings ticker entry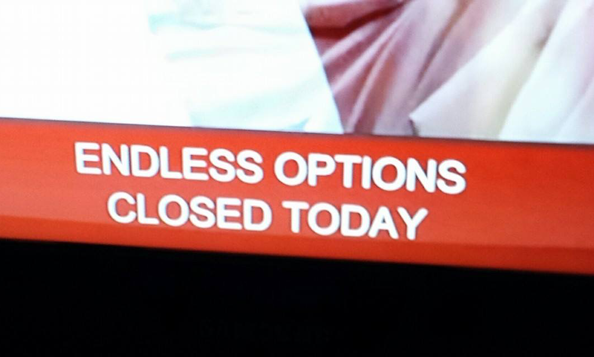 A Missouri charity was listed as "Closed Today" on a TV closings ticker despite its seemingly non-restrictive name.
The organization, called Endless Options, is located in Fayette, Mo., and works with individuals with developmental disabilities.
Due to the recent winter weather, the organization closed Monday for safety concerns, along with many other schools, businesses and organizations in the area and was listed on a local closings graphic as "Endless Options / Closed Today."
At least it's something to bring a smile to the faces of cold, snow-bound viewers in Mid-Missouri.