Thailand news channel debuts new studio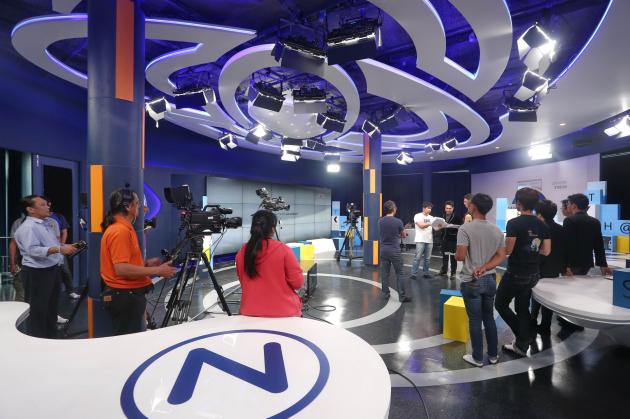 Nation TV, an English language news channel in Thailand, has debuted a new set and studio facility.
The studio, dubbed "Nation TV Town @ The Coast," is located in Bangkok's Bang Na district and will be used for a variety of live programming.
The 360-degree oval shaped set includes a variety of technology, including video walls, intermingled with a variety of curves and arches, including an eye-catching ceiling mounted element.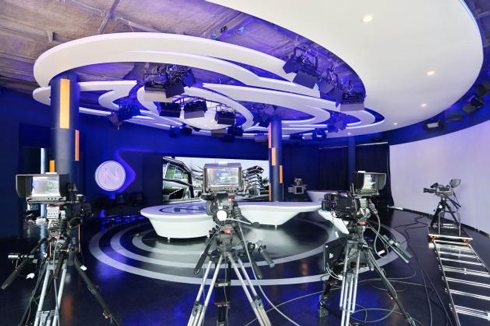 The set was designed by Aekapong Tritrong, an assistant professor of decorative arts at Silpakorn University. Construction and installation was supervised by Ideal One Co.
The channel spent approximately $1.5 million on this studio and will spend an additional $3 million to renovate one of its other two studios later this year.