John Oliver 'sets fire' to 'Last Week Tonight' set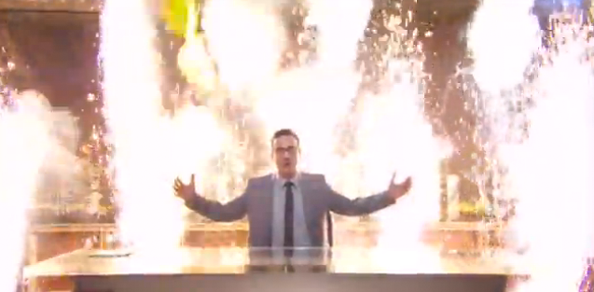 After sparking an online war with ex-FIFA official Jack Warner, HBO's "Last Week Tonight" host John Oliver has upped the game into a whole new realm — fire and pyrotechnics.
At the close of this week's episode, Oliver responded to the latest video from Warner, which used a YouTube video called "Epic and Dramatic Trailer Music" as its background score, by saying "I see your music choice. And I raise you … fire!," at which point two columns of flames erupted on either side of Oliver as the camera quickly pulled back.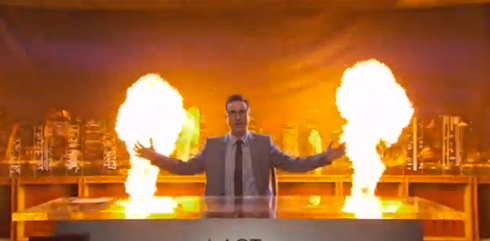 But Oliver wasn't done — the fire was quickly enhanced with firework-style pyrotechnics that sent a plethora of bright sparks of light behind Oliver's anchor desk, nearly obfuscating the duratrans background on the set and, we might add, creating some pretty dramatic reflections on the desk's glass surface.
Watch the video below: