Denver station gets creative after lightning strike downs systems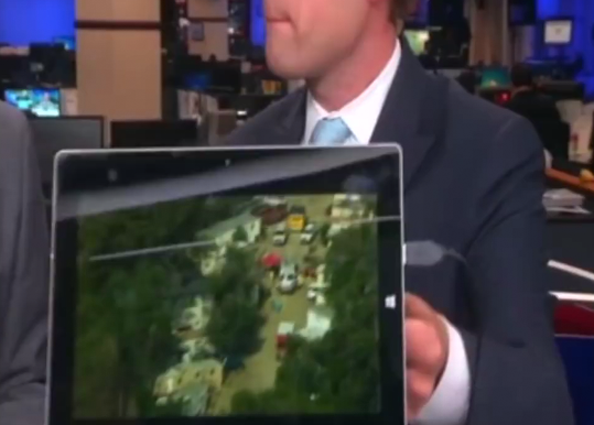 KUSA-TV in Denver had a bit of a rough Friday night after the station's tower took a direct lightning strike — but managed to get a newscast out nonetheless.
The lightning strike knocked the station off the air for a brief period, as well as taking the control room and other equipment offline with it.
Not to be deterred, the station still put out a newscast — sans graphics, video or multiple cameras.
Instead, anchors Adele Arakawa and Kyle Clark helmed the newscast from the station's newsroom using a single camera format. Instead of video clips of the storm airing full screen as they normally would, the anchors held up a tablet to show off imagery.
The newscast, which the station attempted to brand using the hashtag "#9NEWSunplugged," was certainly not the most eye-catching production but still shows the intrepid spirit to get the news out is still alive and well at TV stations.
Watch clips of the improvised newscast here:
[field name=iframe]