CNN brands shooting coverage 'Murdered On Air'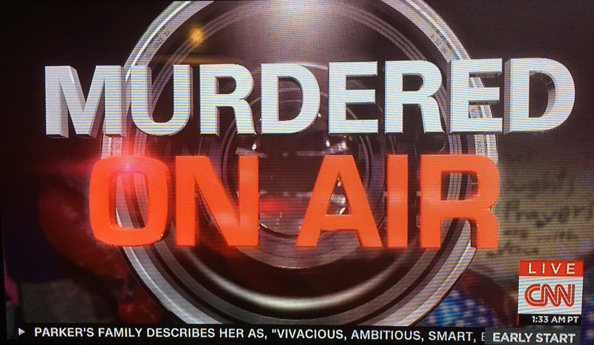 Not content with having its smothering coverage of the WDBJ-TV shooting dominate its air, CNN has taken it a step farther and branded the story under the "Murdered On Air" banner.
The name comes complete with a full screen logo featuring a camera lens and in-your-face lettering spelling out "Murdered On Air" in gray and red. CNN also had trouble deciding how much to show the actual video of the shooting, as noted by Inside Cable News.
Meanwhile, other cable news networks aren't using a similar strategy as of this writing. MSNBC runs its coverage under whatever show is airing at the time, often under its generic "Developing Now" banner. Fox News follows a similar approach, with the "Fox News Alert" label being used extensively.
Of course, CNN is hardly the first network to create a brand around a big story — both Fox and MSNBC and NBC News have been particularly egregious users of this approach in the past and pretty much every station and network out there has at one time or another.
The latest in design, production and engineering
Subscribe to NewscastStudio for the latest delivered straight to your inbox.