CNN uses 'Campus Massacre' banner for shooting coverage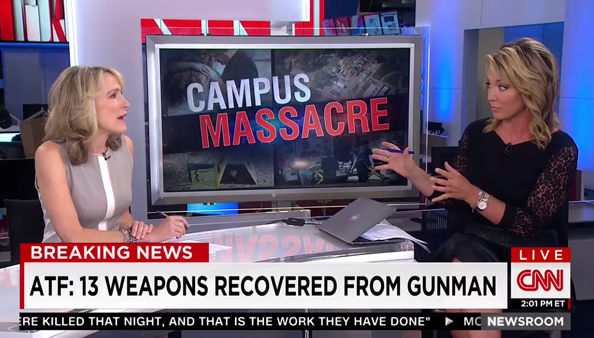 CNN has been covering the shooting at Oregon's Umpqua Community College under the banner "Campus Massacre."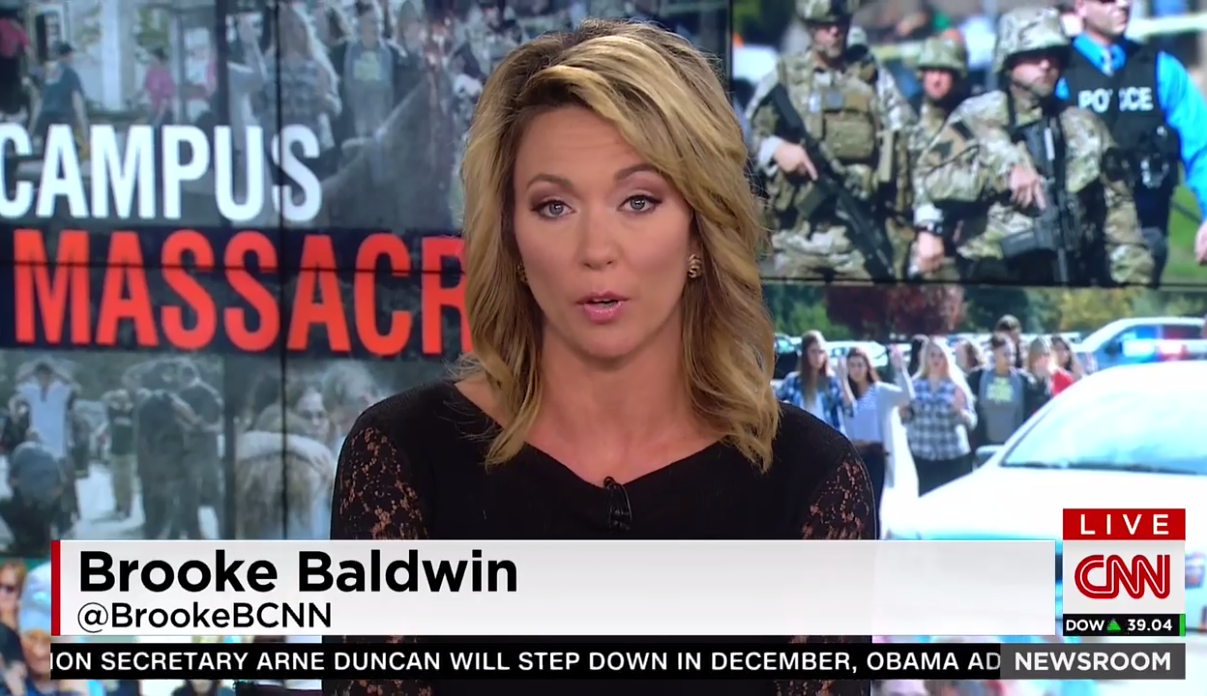 The network has created graphics that utilize a stylized collage of stills taken from the evacuation of the campus, all angled slightly counterclockwise. The word "Campus" appears in white and gray with "Massacre" in bold red beneath, slightly larger in size.
The design is used in title cards used going in and out of breaks as well as on the on-set monitors behind anchors.
Fox News and MSNBC, meanwhile, appear to be keeping their coverage under the "Fox News Alert" and "Breaking News" names, respectively, as of Friday afternoon. MSNBC has added "Tragedy in Oregon" title slides to some blocks, but isn't using it on air as often as CNN.