'7'-shaped anchor desk takes center stage at Roanoke station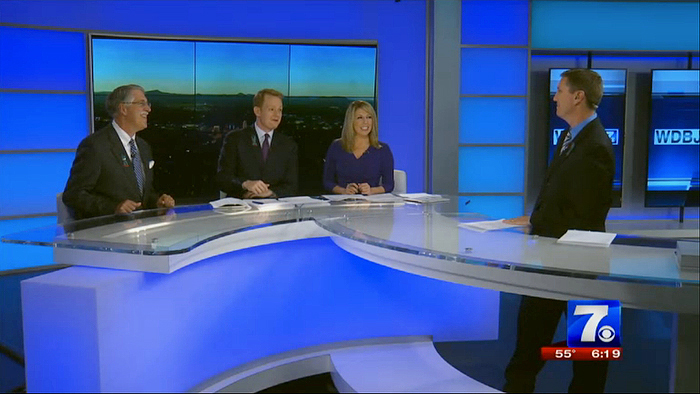 WDBJ-TV, the CBS affiliate in Roanoke, Va., will a debut a new set tonight with a unique feature — an anchor desk in the shape of a "7."
The station, which brands on air as "WDBJ7," gave viewers a peek at the new set.
At the center of the set is an anchor desk that, when viewed from above, resembles the number "7." The unique shape also allows for multiple seating configurations.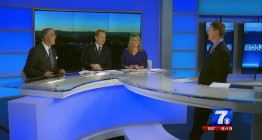 Set Design
WDBJ-TV
View a gallery of this project…
The new set include two large monitor walls as well as three vertically mounted monitors. Much of the set features white walls, but color changing abilities is also included.
WDBJ-TV was placed in the national spotlight after reporter Alison Parker and videography Adam Ward were shot and killed during a live shot on the station's morning newscast in August.
[field name=iframe]