Stephen Arnold Music brands MeTV with 'memorable campaign'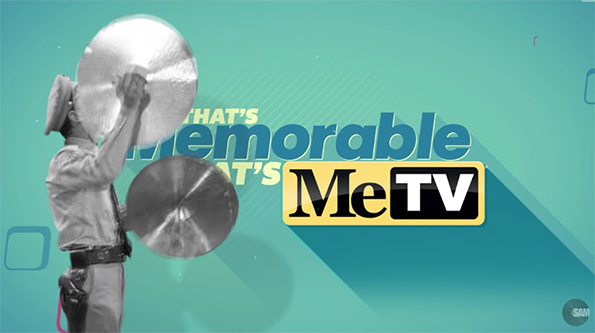 MeTV, the digital subchannel focusing on classic television hits, has a new branding campaign for its fifth anniversary.
Dubbed "That's Memorable, That's Me," the campaign showcases classic TV moments with a catchy tune from Stephen Arnold Music.
Launched by Neal Sabin, the vice chairman of Weigel Broadcasting, MeTV features more than 50 of the greatest hit TV shows each week, including comedies such as "M*A*S*H," "The Andy Griffith Show," and "I Love Lucy;" dramas such as "Perry Mason" and "Columbo;" great westerns including "Gunsmoke," "Bonanza," and "The Rifleman;" the action of "Batman," the sci-fi of "Star Trek," and many more.
"All these great programs tie into the theme of, 'That's memorable, that's Me,'" said Chad Cook, VP/ Creative Director for Stephen Arnold Music. "They're all part of the MeTV brand, and they make up the DNA of this campaign."
Working on lyrics with the MeTV team, led by Will Givens, VP of Network Marketing for Weigel Broadcasting, Stephen Arnold Music's composers wrote and produced the tune based on on classic swing.
"Our mission was to ensure that the music has as much personality as the characters you see in the promos. This new campaign created a canvas where MeTV could take sound bites from classic TV moments that people love and remember, and have a lot of fun with it," added Cook.
The resulting tracks blend percussive bravado with a lively rhythm section and a steady rock pulse, led by a distinctive personality-driven male vocal singing out a storyline that starts, "It's the place we all come home to/No place we'd rather be/Home is where you'll find me/That's memorable, that's Me."
"Music is the most important element in a promo campaign," said Will Givens.  "Whatever mood and attitude you want to impart, music is the fastest path to create an emotional response. Stephen Arnold Music's theme for our new campaign perfectly showcases the charm and quality of the MeTV Network."
This is the second collaboration for SAM and MeTV, previously help branded its sister network DECADES.
The latest in design, production and engineering
Subscribe to NewscastStudio for the latest delivered straight to your inbox.