Philly NBC unveils branded Zamboni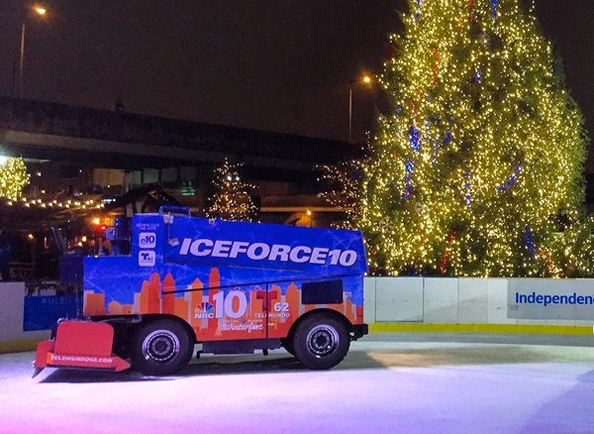 Philadelphia's NBC O&O WCAU-TV has rolled out a unique "addition" to its news fleet —  a Zamboni.
The Zamboni ice resurfacer debuted at Philadelphia's Winter Fest decked out in a full NBC 10 branded wrapper.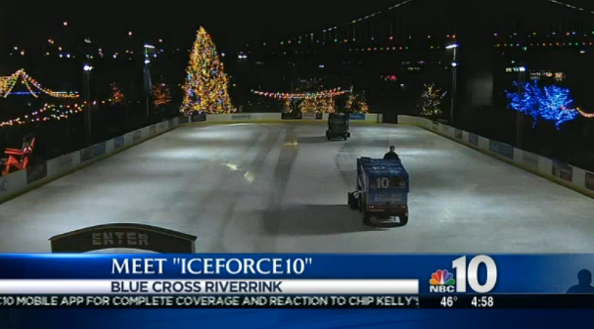 Taking a cue from its "SkyForce 10" news helicopter moniker, the station has dubbed the Zamboni "IceForce 10."
The Zamboni, however, isn't actually equipped as a news coverage vehicle — it's really just a promotional vehicle for the station's sponsorship of the city's RiverRink.
Check out the video the station used to intro "IceForce 10" to viewers — which is complete with a thrilling shot of the Zamboni making a few loops on the ice.
[field name=iframe]