ESPN's 'First Take' jams to new theme music from Wale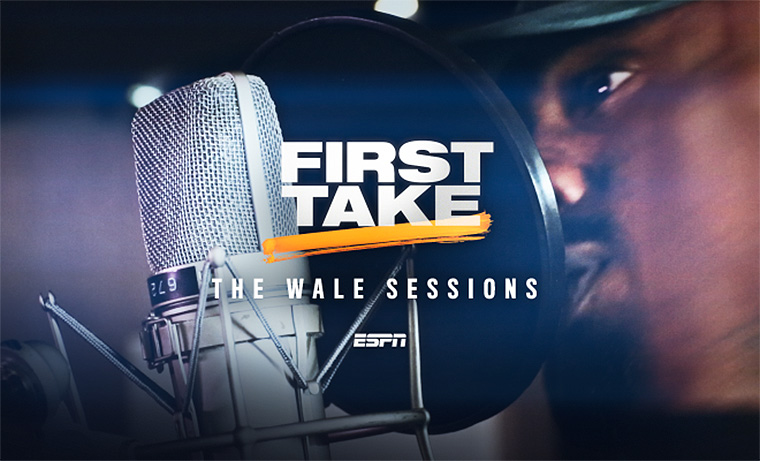 First Take, ESPN2's morning debate show featuring Skip Bayless, Stephen A. Smith and host Molly Qerim, premiered a new theme song this month from Grammy-nominated artist Wale.
Titled "Every Word Great," the song features custom lyrics aimed at capturing the show's goal of informed, entertaining debate.
"Being asked to write the new theme song to First Take is a big deal to me being such a big sports fan and former college athlete," said Wale.
"Wale's theme captures the attitude of the show while giving it an edge and a modern vibe that sets it apart from other sports-based theme songs," said Kevin Wilson, ESPN's music director.
"I was honored when they asked me to write the current one, and jumped at the opportunity when they asked if I'd write the new one. I grew up on ESPN and now I'm writing their theme songs? Man, that's what this whole EveryBlueMoon movement is about," said Wale.