Mid-Missouri CBS upgrades set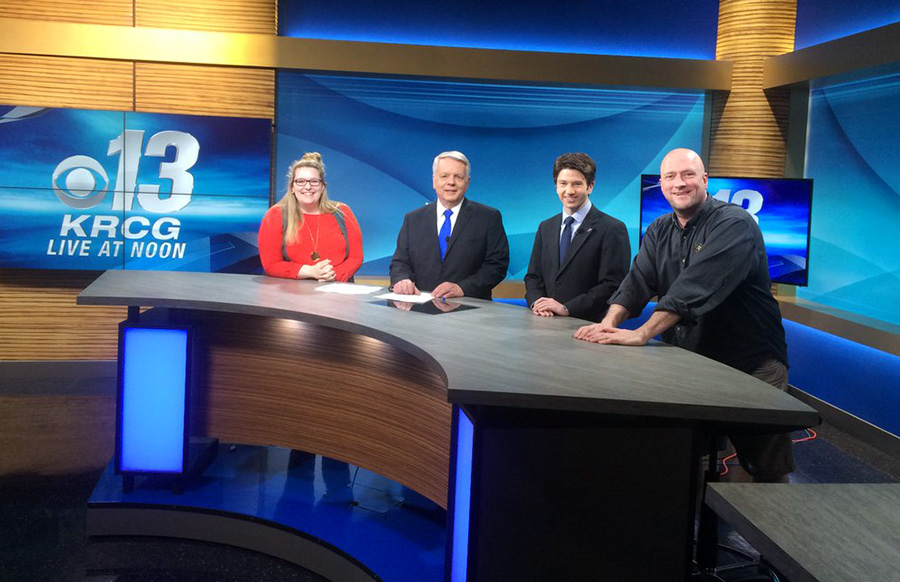 Sinclair's KRCG-TV, serving Jefferson City/Columbia, Missouri, debuted an upgraded set design on Monday from Devlin Design Group.
"Our studio operation, set and cameras have all been upgraded to the latest technology," said Beth Worsham, GM at KRCG-TV. "In addition to the set, our news is now broadcast in high definition and the station graphics have been upgraded to a modern and fresh style. The team at KRCG 13 and our loyal viewers deserve the best!"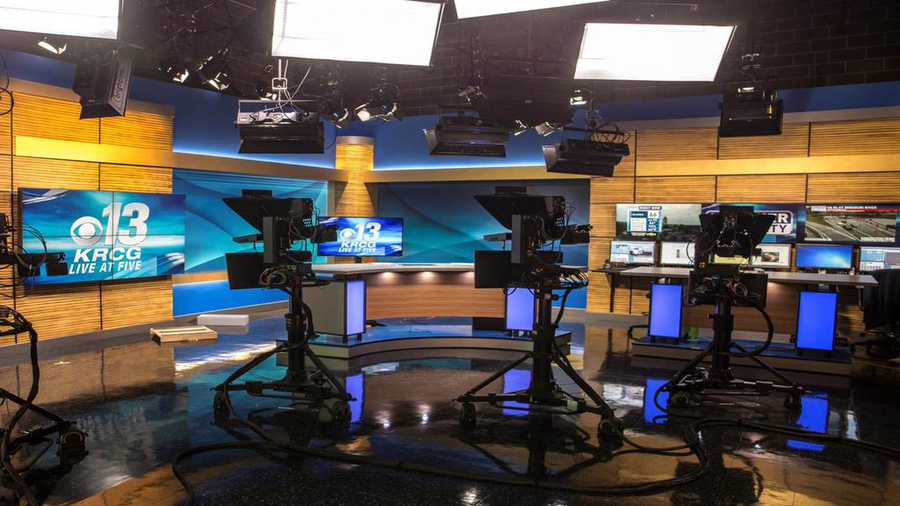 The set features a curved wood-fronted anchor desk with backlit columns. Behind, a monitor provides branding, with abstract duratran graphics.
The weather center includes a 3×1 monitor array and large work surface, with a 2×2 video wall to the left of the anchor desk.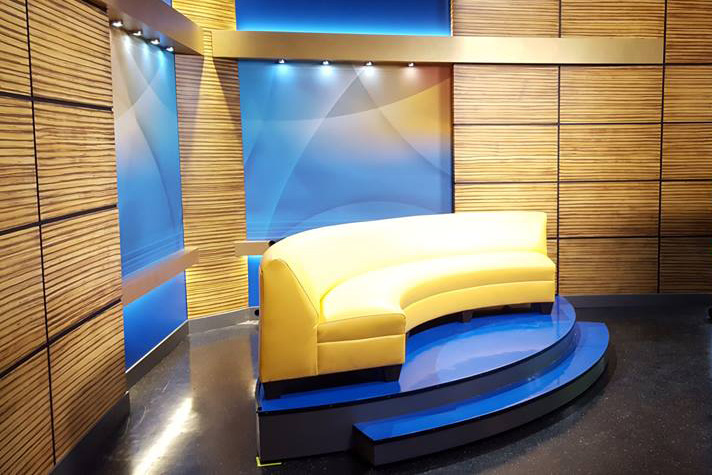 Located in DMA 138, the sets most unique feature is its wooden wall covering, with a panel design and unique texture.
The studio also includes a small interview area, which has a curved couch with wood-paneled walls.